LGBTQ Rights vs Gun Control
Being a student shouldn't be a death sentence, but gun violence has forced its way into our schools leaving nothing but pain, trauma and tragedy in its wake. However, lawmakers are more worried about passing Anti-LGBTQ bills rather than worrying about gun legislation. 
In 2023, there have been at least 160 mass shootings this year. Out of those 160, there have been at least 33 incidents of gunfire on school grounds according to Students Demand Action. Since Columbine in 1999, more than 349,000 students have experienced gun violence according to the Washington Post. There have also been 377 school shootings since 1999. Just this year, there have been 12,715 deaths altogether due to gun violence. This includes homicide, murder, unintentional, suicide, mass shooting, mass murders, and many others. But, according to CNN politics, within just a couple of years there have been around 417 anti-LGBTQ bills in the US advancing through state legislatures.
These bills cover topics like civil rights, free speech and expression, healthcare, public accommodations, schools and educations, and other Anti-LGBTQ bills. This can result in limiting access to books about the community, medical centers that offer gender-affirming care, block insurance coverage of health care, using facilities like public bathrooms and locker rooms, participating in school activities like sports, and so much more. Lawmakers are continuing to create and pass these bills. However, the supreme court drives the country into the most intractable legal debates when it comes down to gun rights. 
"Right to Bear Arms," is the second amendment to the Bill of Rights, which are the ten amendments added to the Constitution. According to a PBS news article, on the topic of the Supreme Court ruling revolving around gun laws across the country, these decisions about what firearm restrictions can remain on books have left many judges confused and wondering where to go next. Justices of the Supreme Court should no longer consider whether the law serves public interest like enhancing public safety. Yet, with the heavy conservative Supreme Court, judges and justices see the ideas as unconstitutional. 
If gun legislation laws go against the second amendment, making the law unconstitutional, then many of the Anti-LGBTQ bills go against the first amendment, also making the bills unconstitutional. The first amendment includes the freedom of speech, press, assembly, and religion. Many of the bills that are advancing right at the moment are actually considered unconstitutional due to the Civil Rights Act of 1964, mainly pointing to the mass discrimination  concerning trans youth. According to the ACLU, there have been 219 bills. 155 are advancing, 14 were passed into law, and 49 were defeated. Although there were bills defeated, there are still many advances- where with gun control bills, it has been claimed as "unconstitutional." 
Although enacting stricter gun control laws will not stop gun violence from occurring (as people will still be able to acquire guns illegally) it will have the power to decrease gun-related mortality rates with time. Many student organizations like Students Demand Action have planned walkouts in the midst of America's gun violence crisis, and are now even rising up and organizing walkouts in high schools, colleges, and communities across the country. 
For the many Anti-LGBTQ bills that are either passed or on the rise to be passed, many organizations are already trying to help advocate against these bills, including ACLU. With the ACLU, their main focus is to help advocates, organizers, and allies to take action against the many bills while revealing these proposals for what they are. The organization also helps anyone learn more about efforts to protect LGBTQ people, and their right to safe schools and communities. There are also many other resources available to become educated about the current bills being in place, including the Human Rights Campaign. 
As a country, we need to stand up for the millions of lives that are being put at risk because of gun control and Anti-LGBTQ bills. It is time for lawmakers to stop worrying about the gender of the partners of the citizens in their country and worry about the violence striking our communities. We need to take a stand for the many who lost their lives to gun violence, and the many who are a part of such a large community that don't conform to today's heteronormative standards.
Leave a Comment
About the Contributor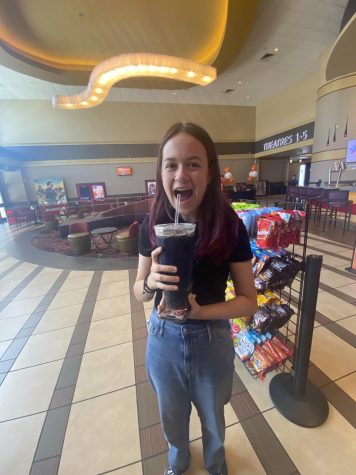 Alex R., News Editor
Hi! My name is Alex and I am the News Editor for the Grizzly Growler. This is my fourth year in the journalism program. I love collecting vinyls and listening to all kinds of music. I am super excited to bring a bunch of stories including news, entertainment, and opinion. You can add me on instagram @a1ex.nr and if you see me in the hallways don't be afraid to say hi!