Teal For Sexual Assault Awareness Month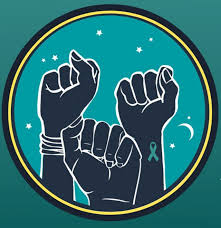 Prior to April 21,2021, a group of six white, misogynistic men on Tiktok declared the day April 24th "National Rape Day." These men provided tips about ways to SA women and children. To "combat Sexual Assault Awareness Month," These six men decided that it would be a great idea to make this a "national" holiday.
This Tiktok video received millions of views. Even the hashtag #April24 itself has received over three million views. This trend has left women feeling scared and afraid to leave their houses.
Popular influencers became aware of this issue, and decided that they would make their followers aware of this situation because of the fact that a lot of their fans were mostly women. Even smaller users felt that this situation wasn't serious, but they still decided to warn their followers and remind them to stay safe and be aware.
While it is the two-year anniversary of this controversial trend, people are wondering whether or not this trend will resurface again. As of now, there have been no reports of the trend being executed, but creators still want to keep people aware of this serious situation and topic.
Sexual assault is a serious topic that should not be taken like a joke. Instead is supporting this disgusting trend, support Sexual Assault Awareness month instead. 2023 actually marks the 22nd anniversary of SAAM. This month is meant to call on the fact that sexual violence affects and impacts everybody. This month also aims to raise awareness about sexual assault and educate other communities on ways to prevent it.
This is a time for survivors and their loved ones. It's a time for communities to come together to openly talk about experiences ans sexual violence to bring support to survivors and increase knowledge about and bring awareness. During this time, lots of people help to identify resources and strategies to help prevent sexual assault.
Something that communities, or people, can do to bring awareness to sexual assault is by wearing the color teal during the month of April. Wearing this color is to honor the survivors. Just because this month is designated to bring awareness to sexual assault, doesn't mean that there isn't time to bring awareness during any other month. Sexual assault is a serious topic that can and really should be spoken about all year.
Leave a Comment
About the Contributor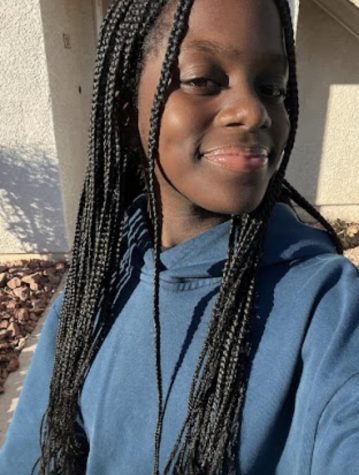 Ja'Kairah Clark, Opinion Editor
Hi!! I'm Ja'Kairah and this is my second year being a part of the journalism staff. I am the official opinion editor! I like creating content on social media and my own personal youtube, and I also enjoy reading. (and writing ofc)