Breaking: All Clark County School District schools closed through April 13
All Clark County School District K-12 schools are canceled effective immediately, starting March 16 until at least April 13, Governor Steve Sisolak announced in a 3 p.m. press conference with Superintendent Jesus Jara. The 6 p.m. announcement elaborted more on CCSD's plans for the upcoming weeks.
"We have all seen the same reports that I have of the spread of COVID-19," Sisolak said. "I have been in constant contact … with health officials … since we heard the presence of our first case. … Over the last 45 hours, we have watched it become increasingly clear that there is a need for additional measures of social distancing for containment of the virus. As a result … we have concluded that all of Nevada's K-12 schools will close for students starting tomorrow and will remain closed … until April 6, 2020."
Rather than seeing the cancellation as an extension of spring break, Sisolak urges students to understand their obligation in stopping the spread of COVID-19 before it reaches the more at-risk population.
"This is not an extended spring break," Sisolak said "We are closing our schools for your safety and for the safety of your families and neighbors. This needs to be taken seriously. You need to take this seriously… What you do over the next few weeks will directly impact your family's health… I'm counting on you to step in and step up, and show the rest of Nevada what you're made of."
Sisolak's update did not mention if or how school will continue during the break, as Jara previously stated that online schooling cannot currently be accommodated by CCSD. Teachers will continue to be paid because their salaries were already budgeted and included in their contracts, according to Sisolak. Sisolak also recommends that any employee who can work from home do so, and that anyone who is sick must not leave their home.
The Strip has slowly rolled out closures, starting with restaurants but expanding to properties today. Most companies, like MGM and Wynn, will be closing.
MGM Resorts' eight casinos, including Mandalay Bay and Bellagio, notified their employees of the upcoming closure. This may place employees and their families, many of whom are students in CCSD, at risk in the upcoming weeks.
"Considering [that] both my parents work at MGM properties, it's gonna be really tough for the next few months," senior Edwin Ramirez said. "Going to the stores and seeing people hoard mountains of items doesn't help either, but we know that whatever happens, and if we stay together, we'll pull through. We're fortunate that … companies are suspending their payments … but overall we're just trying to save all the money that we have now and hope this goes away soon."
Restaurants on The Strip began to close before the casinos, and Sisolak suggested that the Southern Nevada Health District cut down the allowed capacity in a room to 50% or less to stop the spread.
The recent changes have amplified the situation in the minds of Spring Valley students, according to senior Sieban Woldergiorgish, whose parents work on The Strip.
"I'll be honest, when this virus started, I was one of those people who thought it wasn't a big deal, since it's not deadly to people my age," Woldegiorgish said. "But that changes with everything around me, especially the lack of supplies and food in stores and the cancellations and unemployment of my mom –– that's the scary part, not the virus itself, but the things that it's causing. Now that my mom is unemployed, it's only a matter of time until my dad is too. I don't know what we're going to do. My mom used a week of her paid time off that she was going to use for my graduation, but now I don't even know if that's going to happen. It's so sad."
For other students, such as sophomore Isabella Saldana, whose parents also work for MGM, the worry is for her family.
"I am worried that my autistic brother won't have the luxuries he is used to," Saldana said. "I don't care about myself; I just want my brother to be happy."
Sisolak provided some tips to contain the virus in Nevada, which include staying home to help the at-risk population and asking religious leaders to postpone services.
One problem Sisolak identified is the lack of coronavirus testing kits from the government. He called on Vice President Mike Pence to get more kits widely available through Nevada, but he could not provide a timeline.
Another concern many raised during the first conference is that of students who rely on schools for meals. This was addressed in more detail later in the night, when CCSD posted the availability of Student Food and Academic Resource distribution, which includes Spring Valley.
Student academic resources will be available from 8:00 a.m. to 11:00 a.m. throughout the week. During this time, student food distribution will also be available.
UPDATE: This story was updated to include the most recent information at 10:10 p.m.
Follow us for more updates on our Instagram, @the_grizzly_growler
Leave a Comment
About the Contributor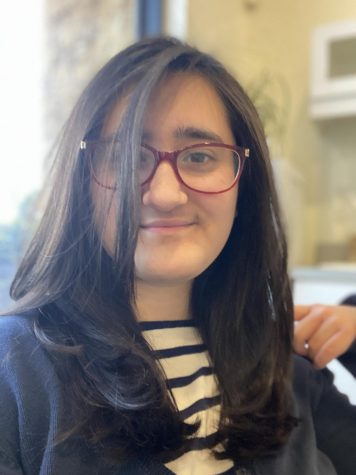 Hana Helfand, Editor-in-Chief
Hana is the Editor-in-Chief for the Grizzly Growler, and this is her fourth year working on staff. She enjoys spreading information through news features and the occasional column piece. She always has an AP stylebook on hand, and she's won numerous awards for stories she's written through the years. She aims to write professionally after she graduates, and she enjoys when people participate and engage with the paper!