Strike avoided, agreement made between CCSD and teachers
Teachers and officials of the Clark County School District have reached a tentative agreement over contract terms, avoiding a potential strike that was scheduled for Sept. 10.
The agreement was announced Wednesday evening during a press conference at CCSD headquarters, stating that all teacher requests and demands will be met, including a raise for teachers who completed professional development. 
"The deal … I think, is a fair deal for our educators … who make the greatest impact in our children's lives," Superintendent Jesus Jara said. 
The plan will pay the Column Progression Movement, the main point of contention for teachers, as well as the 3% salary increase, 2% step increase and 4% additional contribution to health insurance. The Column Progression Movement would give a $5,300 raise to teachers for completing coursework. 
"I think [Jara] needs to honor the work that teachers have done and to respect our community, and I don't think that he's done that in the last six months," Spring Valley teacher Heather Allen said. 
When asked where the funding and sudden change of heart came from, Jara responded that CCSD revenue has been "trending positively." The $22.8 million proposal would play into the Professional Growth Plan, which was put into effect by a three-year-old contract that promised teachers a pay raise for earning a master's degree or completing additional educational training. 
"I think one thing at a time," Spring Valley teacher Marc Hyles said. "We have to fund our schools. We have to have what is needed to provide a quality education for our students. … That should be our priority."
The plan will compensate 2,500 teachers, out of the 18,800 teachers working in CCSD. There are 320,000 students in CCSD, all of whom would've been affected by the threatened strike.
 "I'm supporting … because our teachers need to be paid," junior Keianna Davis said. "It's not fair that they went this long … without a bonus like they were promised. I'm here to learn, and if I'm not going to have nobody to teach me what I need to learn, then what's the point of being here?"
The deal comes after days of teacher and student protests at Spring Valley, where teachers protested in the parking lot until their contract hours started. Students were also preparing a scheduled walkout for Sept. 5. 
"I'm grateful that both parties have reached an agreement," Nevada Governor Steve Sisolak said at the press conference. "I remain hopeful because, across all this state, I see teachers committed to all their students."
Isabel Hillers and Cody Johnson contributed to this story.
Leave a Comment
About the Contributor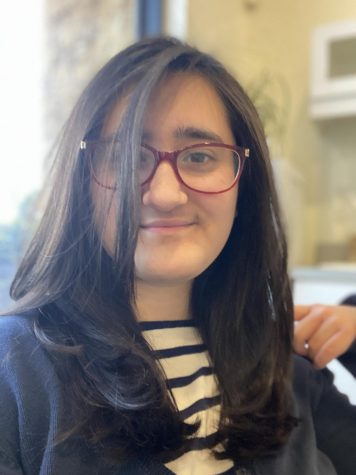 Hana Helfand, Editor-in-Chief
Hana is the Editor-in-Chief for the Grizzly Growler, and this is her fourth year working on staff. She enjoys spreading information through news features and the occasional column piece. She always has an AP stylebook on hand, and she's won numerous awards for stories she's written through the years. She aims to write professionally after she graduates, and she enjoys when people participate and engage with the paper!