Violence in CCSD
Uptake in student behavior has brought a recent surge of violence in CCSD schools. 
"Unfortunately, there is violence all over the country, not just Spring Valley Highschool, not just CCSD, not just our community, but [in the nation]," Spring Valley principal Tara Powell stated.  
Despite the rise of incidents in CCSD, Powell stated that uptake in behavior in Spring Valley has been managed well in the past year. Implemented structures in schools, such as the multi-tiered systems of support, mentioned by Powell, are meant to provide support for students with behavior and emotional issues. Counselors work closely with students under the system to reach a plan for success. 
"We want to be proactive, rather than reactive when something happens," Powell said. 
New implementations such as a full in-house suspension and Star-On program, an alternative to expulsion suspension, and increased campus security has helped improve behavioral practices in comparison to previous years. The school district is also actively working on establishing safety assessments, as the rise of issues continues. 
"They are using some of our money to upgrade our camera systems, and the districts have been doing the best they can in a world that is new to all of us," Powell said. "I have always been supported by my supervisors." 
In addition, the strong bond between campus watchers, such as the CCSD Police Department and campus security guards between the students and staff further provide stability in the school's regulation of violent behavior. 
"Our school is pretty safe. We have great students. Campus officers are on campus to keep students, staff, and visitors safe," campus police officer Terry McAninch stated. "[We] build student relationships, enforce Nevada laws, and city and country ordinances." 
Part of student safety relies off the system of support, which Powell graces campus monitors and officers for. 
"I think violence can be so many different things, and so many different issues. We've had our fair share," Powell states. "…because we have so many of these structures in place, it all plays a role."
To further increase security on campus, Powell included how she hired extra campus monitors in the beginning of the school year.
"We have a good working environment with everyone," Spring Valley campus monitor stated.  
As for the recent 3 o'clock campus sweep afterschool, students are not permitted to hang on school grounds unless accompanied by a teacher or are involved in select sports. To decrease the need for monitors and unwanted behavior, doors close at that time. 
"We just want to make sure that teachers feel safe, and students feel safe," Powell said.
As the 2021-2022 school year is approaching the end, measurements and engaging ideas to improve the students and cops relationships are in mind, as it is the key development to spreading awareness and bringing a sense of community. 
"[We are] already planning some cool events for next school year," McAninch said.
Leave a Comment
About the Contributors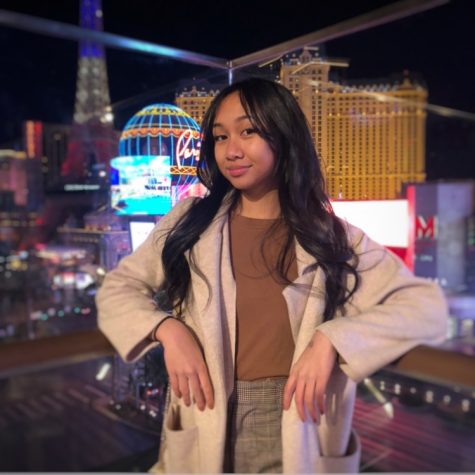 Krystka Mariano, Editor-in-Chief
Kamusta! I'm Krystka, a senior staff writer on the Grizzly Growler Newspaper, currently in my fourth year of the student journalism program. I'm a first-generation Filipino American, boba-enthusiast, and writing wild card. Need a quick recommendation for the best local food or drinks? Want to share your own fun story or just a quick chat? Let me know!
Alaizza Romero, Editor-in-Chief
Kamusta! I am Alaizza, currently the Editor-in-Chief of The Grizzly Growler! I'm a Junior in the IBDP, and I absolutely ADORE reading, music, environmental facts, and 5 Seconds of Summer (ofc). And, I am a fellow Model UN(er)! I am truly excited to get to know even more people around campus this year. Hmu if you want book recommendations...I have plenty:)