12th man gives SV winning mentality
One hundred & thirty- seven decibels of fans screaming – That's what helped the Seattle Seahawks overpower the San Francisco 49ers in the 2013 Super Bowl. This year, Spring Valley introduced its own version of the 12th man; a group of fans committed to raising the level of enthusiasm and school spirit at sporting events. Last year, Athletic Director Mr. William Hemberger introduced the 6th man to basketball season, a force that the team described as empowering, after they defeated Faith Lutheran in the Regional Championship and some away games." said, Varsity football coach Mar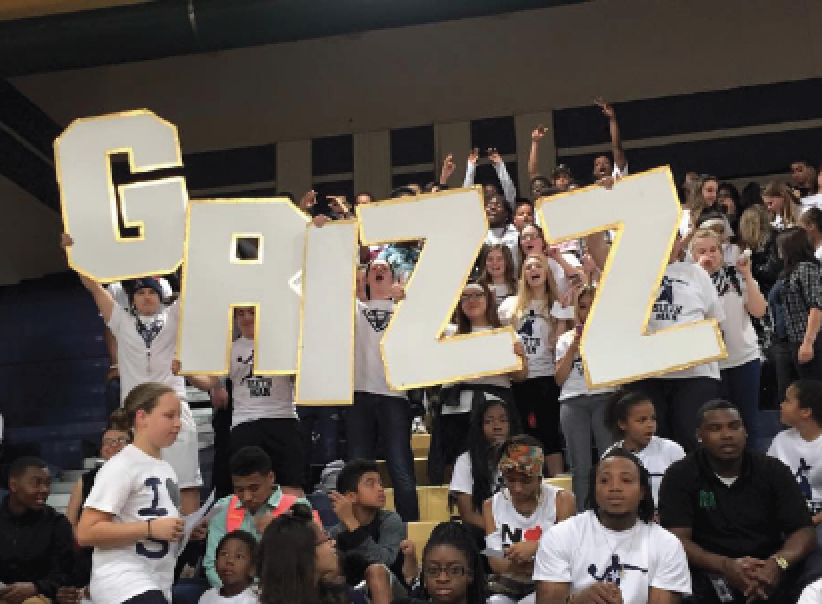 cus Teal.
"The expectation of the 12th man is to start a student section with all matching t-shirts and to provide excitement for the football team at their home.
Spring Valley athletic coaches believe that the 12th man will help sport teams improve and emphasize the importance of spirit and winning. Since the girls 2015 state basketball championship win, other Spring Valley teams such as football, have been working hard to claim their own state win with the help of the 12th man program. The help of the 12th man is believed to increase the enthusiasm at games and make other teams fear playing at "The Den."
"Sports teams that have fans at their games are provide extra energy for the players," said Mr. Hemberger. "This year we are providing that for the football team."
The purpose of the 12th man and future student sections are to give that extra energy and to provide excitement, competitiveness and the growing of sports teams. Coach Hemberger hopes to fill rosters for all sports teams and to promote the growing of the programs. And with all of the excitement around sports in the past year, it has been working.
After the state championship win many students want to get more involved with Spring Valley athletics," said Mr. Hemberger.
Leave a Comment