With Fine Tuned Skills, "Sleepy Hollow" Surprises Audience
Being Spring Valley High School's first production in five years would lead many to believe that the production of The Legend of Sleepy Hollow by Vera Morris would be painfully amateur and predictably disastrous, yet that preconceived notion was evidently not the case here. While there were a few shortcomings, an exceptional cast and tech team made this a pleasantly surprising feat which easily catapulted Spring Valley back into the world of theater.
The Legend of Sleepy Hollow tells the story of a slightly goofy schoolmaster, Ichabod Crane, as he arrives in the unique community of Sleepy Hollow. Conflict soon arises as he tries to win the heart of Sleepy Hollow's beauty, Katrina Van Tassel, who has quite the obsessive boyfriend. Essentially, this tells the classic tale of the headless horseman in a fun and new way.
"I really thought the whole production was very entertaining and displayed the talents at Spring Valley," said junior Paige Jacobson. "At first I wasn't sure about it and felt the actors were holding back a little, but they really got into it and it turned out to be a great time."
The performances of the cast seemed very well-rehearsed and polished, although occasionally felt too polished and it would be beneficial for them not to forget to be genuine and more emotionally raw. As the play progressed, however, the actors became more comfortable in their roles and really started to fulfill their characters. All of the actors had very good chemistry and played off of each other quite delightfully. The true highlight of this play was the comedy and the abundance of it. The actors perfectly delivered their comedic lines and they were very well-received by the whole audience.
"If people want to laugh so much that they cry, they should come see our shows," said Dylan Santana, who portrayed the lead role of Ichabod Crane.
Other than in terms of the cast's performances, there were many other factors that resulted in the overall quality of this play. The lighting and visual effects were creatively executed, adding to the tone and overall excitement of the production. It was clear that the lighting and audio members were very smart in their techniques and made a lot out of a little. The sets were also surprisingly impressive and showed a massive improvement from the old productions at Spring Valley. The transitions from scenes were quick and had smartly placed scenes during transitions so that it flowed more smoothly. The play did tend to suffer from some pacing issues, however, and the ending seemed somewhat rushed. There were a few technical mishaps throughout, though these were barely noticeable and were handled quickly. Despite a few flaws, it was simple to see that without such obvious attention to the technical aspects of this production, it wouldn't have felt nearly as engaging or entertaining.
The general experience outside of the play didn't lack either. The very second one bought their ticket to the time they left was thoroughly enjoyable. The atmosphere felt very professional and organized. This was not an obvious school production, rather it showed that Spring Valley Theater is ready to be on par with other well-known, long-running theater programs.
Spring Valley Theater's The Legend of Sleepy Hollow adapted by Vera Morris ran on November 13 and November 14. Overall this was a very impressive entry from the revamped theater program, showing high potential for quality future productions and effectively establishing Spring Valley's rightful place back into the theater community.
Leave a Comment
About the Contributor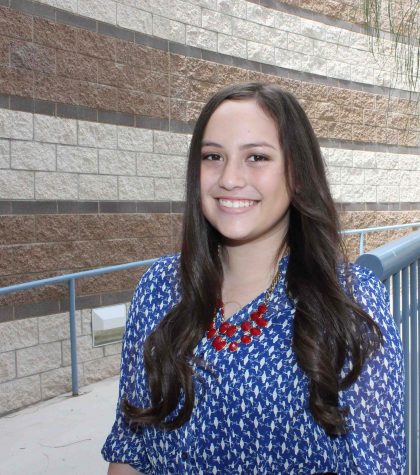 Hannah Tran, Staff Writer
"If I could be anywhere, I'd be swimming with whales!" said Hannah Tran, second year staff writer. Some words to describe Hannah would have to be: funny, beyond sweet, and a little awkward sometimes. She has a passion for student council, being the sophomore president, and volunteers at hospitals on her free time. She loves 80's songs and movies, and she's determined to meet James Franco just because he's gorgeous. And according to her, she wants to save her favorite animal, whales because they're adorable and cute.

Her worst subject in school is math, and her favorite one is journalism which is why she chose it again for her sophomore year. Honestly, she's a great person due to her amazing personality and hilarious yet awkward remarks, and she's a great writer. When she graduates high school, her dream college is Columbia University in New York, and she has a unique goal of marrying a person from India sometime in her future…