'The Maze Runner' is as Compelling as the Maze Itself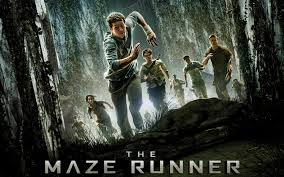 With an exceptional cast and a highly praised source book series by James Dashner, The Maze Runner adaption proves to be thoroughly impressive in technical scale and concept, although it suffers from occasionally disjointed pacing and asks too many questions, while only hazily offering answers to some.
The Maze Runner follows the story of Thomas who, after waking up in an elevator, is brought to an unknown place, referred to as the Glade. After he arrives in the Glade, in which many other teenage boys have also been brought for unknown reasons, he tries to remember his past life and uncover the mysteries of the seemly inescapable maze that surrounds them.
"I thought that Dylan O'Brien was a perfect choice for Thomas," said sophomore Felicity Scott. "The rest of the cast all had great chemistry as well."
One of the most notable highlights of the film was the almost flawless performance from the cast. Containing experienced actors, such as Dylan O'Brien, who has been making girls swoon since the beginning of his career in Teen Wolf, and Thomas Brodie-Sangster, who is well known for his role in the classic Christmas film Love Actually and for portraying Paul McCartney in Nowhere Boy, this movie was already sure to be a box office hit. But not only were the more experienced actors capturing the screen, the newer additions such as Will Poulter, who played Gally, and Blake Cooper, who played Chuck, showed that although they don't have as much experience, they're still fully capable of capturing the spirit of their character. The actors worked together very well and created a believable and likable set of characters. Also, this being Wes Ball's directing debut it's surprisingly skillful, feeling more like the work of an experienced filmmaker.
The concept of The Maze Runner is so unique, especially in a time where so many dystopian movies seem to run together in ideas. It easily created a very intriguing plot line that made it captivating enough for a sequel. However, because the idea was so smart it sometimes felt as though they had some missed opportunities and could've utilized it more and expanded upon it. The special effects, though, were stunning and helped carry the darker tone that really made the film a standout amongst the many dystopian movies released recently.
"The movie was so interesting and suspenseful but sometimes it could be a little confusing," said junior Julia Meyers.
Although the movie was an overall enjoyable journey with good characters and ideas, the ending seemed rushed and was somewhat disappointing. Because the characters were so likable, the ending seemed unfulfilling because it moved very quickly and didn't wholly answer questions that were proposed throughout the whole movie, which would've given audiences some closure. Although there is a need to introduce questions to be able to have a good sequel, this seemed uneven because there was more questions being asked and barely any being answered.
Despite some flaws in an even spread of ideas and timing, The Maze Runner introduced well-written and well-acted characters and was just interesting and smart enough to be worthy of viewing.
The sequel movie to The Maze Runner, based on the novel The Scorch Trials, has been confirmed. Not only will fans be able to look forward to a sequel, it was also announced that there will be a new prequel novel from James Dashner which will focus on the characters from the Glade and how they all got there.
Leave a Comment
About the Contributor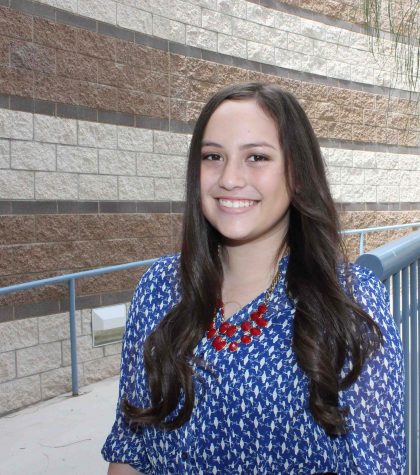 Hannah Tran, Staff Writer
"If I could be anywhere, I'd be swimming with whales!" said Hannah Tran, second year staff writer. Some words to describe Hannah would have to be: funny, beyond sweet, and a little awkward sometimes. She has a passion for student council, being the sophomore president, and volunteers at hospitals on her free time. She loves 80's songs and movies, and she's determined to meet James Franco just because he's gorgeous. And according to her, she wants to save her favorite animal, whales because they're adorable and cute.

Her worst subject in school is math, and her favorite one is journalism which is why she chose it again for her sophomore year. Honestly, she's a great person due to her amazing personality and hilarious yet awkward remarks, and she's a great writer. When she graduates high school, her dream college is Columbia University in New York, and she has a unique goal of marrying a person from India sometime in her future…