Two Trendy New Bands: Parade of Lights and R5
Parade of Lights is a new band whose genre is described as "dirty alt-elctro meets shoegaze rock." While they are based in Los Angeles, they often spend time in Vegas. They have been able to open for many artists such as Imagine Dragons and have played many shows in Nevada, California and Utah.
"I saw Parade of Lights live and I enjoyed their music and thought it had a good vibe," said sophomore Daphne Samatra. "Their music can sound sort of the same after awhile though and it can get old."
Their new EP, "Golden" contains four songs and they prove to be up-beat and show their jaunty vibe. Although songs such as "We're the Kids" and "The Island" are catchy and enjoyable, the album as a whole seems to sound too alike and they fail to make any song really stand out. The songs also lacks any emotional depth within the lyrics and the rhythms become very repetitive.
"Golden" is a great start for a new band, but hopefully Parade of Lights will be able to develop their sound more. "Golden" is a fun EP, but it never really distinguished the band amongst other up-and-coming artists and failed to be memorable. Despite this, Parade of Lights has a good beginning and it's exciting to see what they will do next and how they will grow as a band.
Unlike Parade of Lights, R5 didn't have much of a problem getting attention with Disney star, Ross Lynch, as the front man. R5 is a new pop band who recently released their album, "Louder." Made up of four siblings and a family friend, R5 has been able to achieve success with their infectious singles, such as "Pass Me By" and "(I Can't) Forget About You." Unlike Parade of Lights, their album has more range amongst their songs. Although it can feel like some songs were made purely for quantity rather than quality. While many of their songs can be seen as bubblegum-pop, they also are able to show hints of rock and create ballads, such as "One Last Dance."
It can be pointed out though that R5's sound can sometimes feel manufactured and it would be beneficial for them if they could create a more raw and real sound. Also, it would be interesting to see them incorporate more rock elements into their music. However, this is a great start for the band, who is already almost ready to put out a second album. For their second album, R5 has said that they would like to create a more mature sound, which is a smart move for the band.
Although R5 and Parade of Lights still have a lot of room for improvement, they have created a great beginning for themselves and they both deserve a chance to be heard.
View Comments (1)
About the Contributor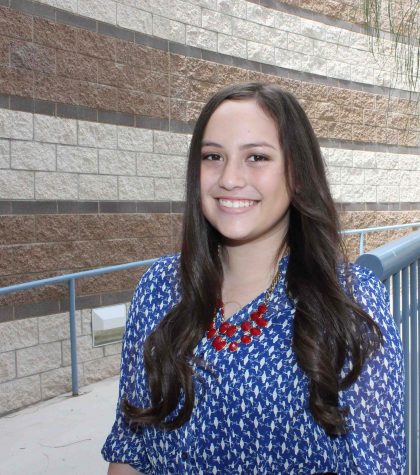 Hannah Tran, Staff Writer
"If I could be anywhere, I'd be swimming with whales!" said Hannah Tran, second year staff writer. Some words to describe Hannah would have to be: funny, beyond sweet, and a little awkward sometimes. She has a passion for student council, being the sophomore president, and volunteers at hospitals on her free time. She loves 80's songs and movies, and she's determined to meet James Franco just because he's gorgeous. And according to her, she wants to save her favorite animal, whales because they're adorable and cute.

Her worst subject in school is math, and her favorite one is journalism which is why she chose it again for her sophomore year. Honestly, she's a great person due to her amazing personality and hilarious yet awkward remarks, and she's a great writer. When she graduates high school, her dream college is Columbia University in New York, and she has a unique goal of marrying a person from India sometime in her future…