Kicking it with the Mens Soccer Team
The men's soccer team has potential to be better than ever with their high hopes for success. This season Coach Jay Tippett's way of leading the boys to success is by keeping them in check and being able to make sure they keep their grades above a 2.0 GPA. Tippett's goal is to guide them to play offs. He hopes that the team will communicate effectively and by practicing autonomy during training.
The men's soccer team has played against many schools. They have been sticking to the guidelines Coach Tippett gave them to be successful. They've had an amazing start, winning games against Bonanza and Moapa Valley.
"As a team we will commit to play every minute of the season, as if it were our last,' said Tippett. "We will not ever quit or give up on the team, no matter the score or outcome."
"Being team captain makes me feel like I have gained and earned the trust from my coach and all the hard work has paid off," said Daniel Garcia. Garcia has been playing soccer since the day he could walk.  He idolizes Chrisiano Ronaldo, and his biggest goal is to make it to the playoffs.
Tyson Perkins, a varsity soccer player, enjoys playing soccer because it keeps him in shape and helps him maintain a healthy lifestyle.  He's been playing with a soccer club. Perkins started as a mid-fielder, and he's displayed an admirable natural talent and pure potential on the field, as he shows love for the game.
"Being on the field is a different experience, it puts me in war-mode because I always like to win," said Perkins.
Leave a Comment
About the Contributor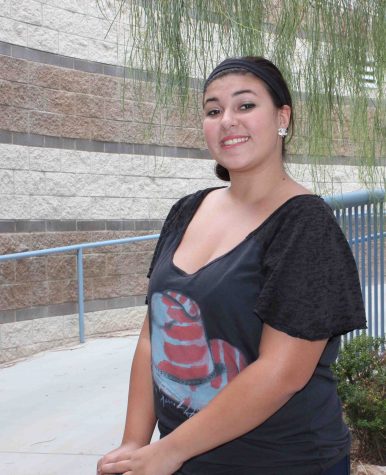 Barbara Abdelmalek, Staff Writer
Barbara Abdelmalek is a fun, down to earth girl, but when it comes down to school, she's focused, motivated, and hardworking. For elementary school she attended Roger M. Bryan and Clifford Lawrence for middle school. She is currently attending Spring Valley High School as a junior.

Barbara was raised in a big family with strong Egyptian roots. She was born on April 29, 1997 and raised in the city of Cairo, Egypt. Moving from Cairo, Egypt to Las Vegas was a big change for her.

Barbara is an avid soccer fan of Real Madrid. On her free time she enjoys playing soccer and watching comedies. She's really family oriented, and enjoys spending time with them.

One cool thing about Barbara is that she's trilingual. She can speak Arabic, English and Latin. Currently, she's studying to learn sign language.

In the future, Barbara hopes to get her Master's Degree and pursue her career as a nurse in the medical field.