Student Council Works to Improve Spirit at SVHS
Student council has some exciting events to share such as fun assemblies, crazy spirit week ideas and school dances. Our student council is known for their fun spirit and for bringing Spring Valley to life. So far they have planned the theme "Rev It Up" for our first assembly. It was a Harley Davidson theme, and motorcycles cruised through the gym at the start of the event. The crowd went crazy for it.
Kennedy Childress has chosen to join Student Council (or "StuCo" for short) for her second year! She is recently a junior and adores Spring Valley. She comes to student council with her hard work and dedication. She however has the hobby of overbooking herself, but always finds the time to make StuCo her priority.  "I am able to bring my positivity and my determination in addition to many other qualities," Kennedy mentioned. She currently holds a junior class position in the council. Kennedy would like to see student council change other students spirit towards the school.
He made the basketball half-court shot at our first assembly and that is student council sophomore VP, Carsen Foremaster. His goal for this year is to make our school a safer and cleaner place. "I am a really organized and I can be a real student leader," Carsen said. He mentions that his strengths so far in the school are his academics, leadership, sports etc. Carsen says he does not find being in student council difficult and just wants to make a difference.
Also in student council is Lexi Wagner, who is now a senior. When joining student council, Lexi was overwhelmed with all the hard work and effort that goes into the class. "I never completely understood how much student council did for Spring Valley until I joined," says Lexi. She has attended StuCo state and has also helped Spring Valley host the "Las Vegas leadership training" last year. She also plans on leaving a legacy here at Spring Valley and hopes to help create and host fun activities for her last year in high school. "Spring Valley's student council is a team and we all have different strengths and weaknesses. We work together in order to help the school," said Lexi.
Leave a Comment
About the Contributor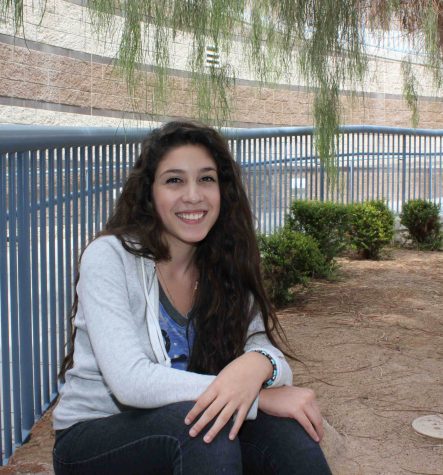 Jazmine Abundis, Staff Writer
Striving to be independent Jazmine, within a big family of nine siblings struggles to get her voice heard.Jazmine Abundis is in her second year at  Spring Valley High School and is currently taking her first year of journalism. Jazmine classifies her self in one word.Independent. She takes school seriously, she gets good grades, she has three honors classes.Which happens to be her best subjects Geometry H, Chemistry H, and English H.

Jazmine was born is Anaheim, California. She moved to Las Vegas 13 years ago.She comes from a family of nine siblings. one sister,one step sister, two brothers, and two step brothers. She is closest with her older sister, Bianca who she says understands/ listens to her better then anybody in her family. Her and her older sister spend their time together shopping and talking about what goes on in their lives.

Outside of school Jazmine enjoys reading. She will read anything she can get her hands on whether it is a short story, a novel, or news articles. When Jazmine is not reading she manages to make time to go to the park to get away, clear her mind, and start fresh.

When Jazmine graduates she plans on going to college that she hasn't  decided yet. As of now she wants to go to college to just get her core classes finished and then when she h as made her decision on a mjor, she will go get a degree for that. Like everybody else starting their first year of journalism, she is looking forward to expanding her way of looking at things in her everyday lifestyle and improving her writing skills.