Book Review: The Fault in Our Stars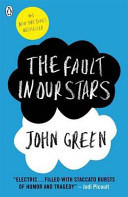 Hazel Grace Lancaster was not the average 16 year old girl. She is overwhelmingly witty, an extreme reader, and  has been unfortunately diagnosed with cancer.  She has few friends and prefers staying inside and reading her favorite book, 'An Imperial Affliction.' She has unique opinions, and views her depression and other issues as not a side effect of cancer, but a side effect of dying.
One evening at a cancer support group, Hazel befriends a boy named Augustus Waters. Augustus has recovered from Osteosarcoma, a type of bone cancer, a few years earlier and has since lost his right leg to the disease. He is equally as witty as Hazel, and is a video game enthusiast, his main dream is to make a difference and be remembered after his death. Throughout this novel, readers are shown their many times together, their clever conversations and how they eventually fall in love.
"The Fault in Our Stars" is a young adult cancer novel, but it steps away from the average cancer plot line. This novel is very well-written and is obviously well thought-out.  This novel will make you laugh and cry, being a perfect mix of bleakness and comedy.  The plot also has a few twists and turns that made it not as predictable as most cancer novels are.
"I've never really cried over a book until I read this one," said sophomore Michael Nagy.
The characters were very interesting, including the supporting characters who were all very different, such as their parents and Isaac, their blind friend. It is rare to find people who are as special and unique as Hazel and Augustus. Their characters are so compelling and charismatic. They are able to have deep conversations about insignificant things and are able to find a metaphor in everything. Sadly, because they are so intellectual and clever in their conversations it gave their characters and the story an artificial feeling. Instead of hearing the characters speak it occasionally feels as if it is the author's voice. Despite it feeling fake in parts, Hazel was very honest about how she felt about her cancer, and that felt very real.
"The Fault in Our Stars" was written by John Green, a popular YouTube vlogger, who also wrote "Paper Towns." It was released earlier this year and has understandably had a great response.
Leave a Comment
About the Contributor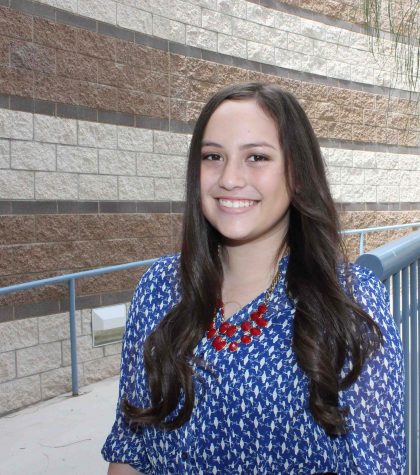 Hannah Tran, Staff Writer
"If I could be anywhere, I'd be swimming with whales!" said Hannah Tran, second year staff writer. Some words to describe Hannah would have to be: funny, beyond sweet, and a little awkward sometimes. She has a passion for student council, being the sophomore president, and volunteers at hospitals on her free time. She loves 80's songs and movies, and she's determined to meet James Franco just because he's gorgeous. And according to her, she wants to save her favorite animal, whales because they're adorable and cute.

Her worst subject in school is math, and her favorite one is journalism which is why she chose it again for her sophomore year. Honestly, she's a great person due to her amazing personality and hilarious yet awkward remarks, and she's a great writer. When she graduates high school, her dream college is Columbia University in New York, and she has a unique goal of marrying a person from India sometime in her future…