Eid Mubarak!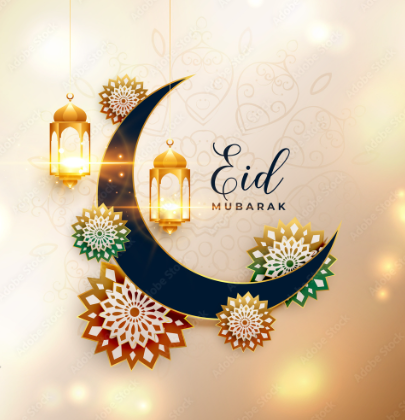 One of the most holiest months of the year on the Islamic calendar is Ramadan. Ramadan is a whole month dedicated to the five pillars of Islam, which is the profession of the faith, Islam, fasting, praying, giving to charities, and going to Haji (Mecca). Spring Valley High School Muslim students, Haddia Nouri and Nazir Ferha had participated during this Ramadan along with many others and have accomplished goals that have helped them benefit as a person through their ties with Allah (God).  
Additionally, Eid-al Fitr, is a three day holiday that celebrates the end of Ramadan from April 21st to April 23rd, where many Muslim students plan to go to the Masjid, a place for Muslims to pray. Though this three day holiday doesn't always fall on these specific dates and neither does Ramadan, after every Ramadan the next one is pushed back by four days. 
"During Ramadan I avoided listening to music and accomplished making dua and praying Allah accepts," sophomore Haddia Nouri said. 
Though Nouri's goals of keeping her fast were one that many people find hard to avoid, Ferha took an approach on trying to get closer in his ties with Allah.
"The one thing I looked forward to the most in Ramadan was getting close to my lord. The reason why is because he is the main reason I exist, the world exists, as well as the universe," sophomore Nazir Ferha said. 
Ramadan is not only a holy time to reset from all the bad in the world, but also to come to true solidarity with oneself and bring the whole Muslim community together to celebrate this holy month. 
"For Laylatul Qadr, I had three main goals. The first one being to read as much of the Quran (holy book) and to get a better understanding of it," said Ferha. "The second one being to avoid all contact with dangerous things or environments and the last one being to repent every day and make more prayers." 
Laylatul Qadr, also known as "The Night of Power" are the last 10 days of the holy month, where your prayers are even more prosperous to being accepted. It is where Muslims believe that everything means something or in other words come to a decree and seek for Allah's forgiveness and mercy. 
"My advice to other Muslims is to keep asking for forgiveness because Allah loves when he sees sincerity," Nouri said. 
Along with the plans that many Muslims have to improve themselves as a person, there is always room for improvement and success during every Ramadan, whether it is to become more diligent during work, be more caring, give to charity, or even do a simple task by opening a door for someone. With every Ramadan, Muslims focus on something else that they can improve upon themselves, it allows for a place of regrets/forgiveness and a path to find oneself and goodness within. 
"Advice I have for other Muslims is to make sure to enjoy the month, no matter how hard it is. We need to be thankful that we made it to this Ramadan, while some didn't get the chance to live to this Ramadan," Ferha said. 
In order to have a prosperous Ramadan, it is important to have an ethical one, whether it's to not leave leftovers, help out the homeless or impoverished, control our desires, or even reduce our carbon footprints. With just focusing on the little aspects in our everyday lives, it can come to your benefit during Ramadan and Allah will only grant you goodness with sincere actions. 
Leave a Comment