Golden Knights Bad Luck Jersey?
Earlier this year the Vegas Golden Knights announced a new jersey they will be wearing for the season. A retro glow in the dark jersey. The jersey had Vegas fans really upset because the jersey has not had a good impact on the team and it makes fans think they're unlucky.  The jersey had Vegas fans really upset as beliefs of it being unlucky circulated. 
The Golden Knights revealed the jerseys back on November 26th, 2022 and fans were excited to see a new alternate jersey for the franchise. But as the team started to play with the new jerseys on, the fans started to equate the team's losses with their new attire. Golden Knights have only won three games out of the eight games played with these jerseys, which prompted fans to believe these jerseys have bad luck. They team also played 3 game losing streak at one point with those jerseys, contributing to the superstition. 
The Golden Knights have a positive record with everyone else's jersey they have worn except this one. They have their metallic gold helmets with gray jersey, gold jersey, red jersey, and the white jersey. 
The Golden Knights said that they will not wear the glow in the dark jerseys for the rest of the year. They were only supposed to wear them for 8 games and they have played all 8 with them. Fans think that now they won't wear those jerseys anymore and that they will go back to their winning ways. Fans hope they will get back to first in the western conference before all star break.
Leave a Comment
About the Contributor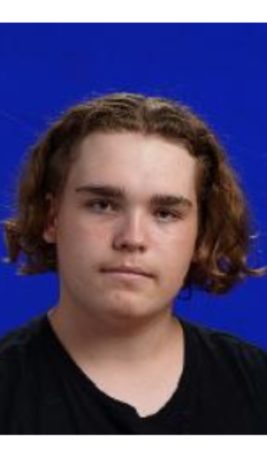 Troy Raridon, Sports Editor