Spring Valley Boys Football Spirit Prevails Despite Season Conclusion
Spring Valley Varsity Football qualified for the 4A Playoffs due to all their efforts this fall season. Starting October 27th, the playoffs were locally televised with SV and Cimarron-Memorial as the first game, ultimately ending with SV following through with a 26-0 victory. The second game, however, fell short in the second round against  Las Vegas High School, with a score of 12-27, although SV did not go out without a fight. 
"Our first playoff game I think we dominated and left all we had on Cimmeron's field." said Tipisone Manu. "In our last game we fell short of the win but we still fought through every whistle." 
SV players had to bring their A-game and work together as a team to prepare for victory in the playoffs. Once the team was notified that they were going to playoffs they were filled with adrenaline and began working harder than they did throughout the season. The team had to fill all positions and tried their best to adjust to positions they normally were not familiar with.. 
"I always knew we were going to the playoffs, that's the kind of faith I had in this team, we put too much work in and we weren't going to sell ourselves short." Senior Captain and QB Ti'Shaun Ereaux-Jackson said. 
Although players worked hard, execution, consistency, and communication was an issue during the game against Las Vegas, causing the boys to fall short during the game.
"The first game went well but the second game could have gone better by executing more on offense and defense and having more communication when we needed one another." Junior Wide Receiver Ethan Shuford said. 
 Two of Spring Valley's key players, Colton Jones and DL Kelze Howard, received injuries from their game against Cimarron. Howard was unable to play against Las Vegas high school in the second round, but Jones still had the ability to play. Howard partially tore his medial collateral ligament (MCL), which is one of the four ligaments that are essential for the knee joint's stability, but cleared to play sports against starting November 18th in time for the All Stars Football Game.  
"It was frustrating watching my team lose [against LV], and not being able to do anything about it." Howard said "On the other hand, I'm proud of them for fighting till the end."
Nevertheless, the elimination after the second round did not bring down the SV players' spirits, they feel closer than before because of the challenges they faced as a team this year. The sense of brotherhood is heavily integrated into football culture and SV is lavishing in it regardless of their graduating classes. 
"Brothers don't let each other wander in the dark alone. We are there for each other on and off the field," Senior Wide Receiver Broderick Wiggins said. "They'll always be a part of my life even after my chapter at Spring Valley ends." 
Leave a Comment
About the Contributor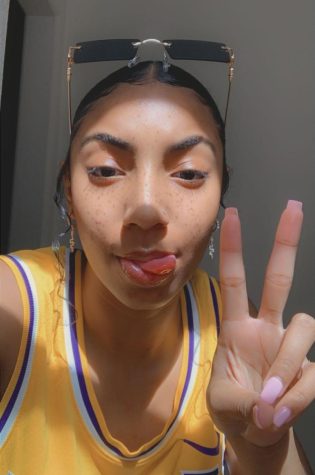 Yanni C., Photo Editor
Hola, I am Ti'yanni Commodore, a Grizzly Growlers Photo Editor and staff writer, I have been on the staff for two years. You can find me writing in every category, especially news!I have a column called Yanni Wonders is under! With being photographer and photo editor, I would love to see the (school appropriate) photos and/or story recommendations you have, so please feel free to email me! I am a HOPE Squad member, Sports Photographer, Football Manager, apart of the Pacific Islanders club, IB Student, and a Trial By Peers Attorney.

If you see me around the school let me know if you need anything or just say hi! <3