Record Breaking Seasons
At Spring Valley High School fall sports had one of the best years they have ever had.  The majority of the sports made playoffs, getting far into playoffs. 
Starting off with men's varsity football, they had one of their best years in this school. They started off very hot at the beginning and ended with the record 6-6. This sent them into the playoffs, starting with Cimarron, and winning (Insert the score). They then played against Las Vegas high school and lost a tough battle. Not only was it the first time Spring Valley was in the playoffs in 20 years, but they had an amazing season, breaking plenty of school records.  
Both the men's and women's tennis team destroyed school records this past season. One of the main school records they dominated was winning (insert how many games they won in a row), the first in 10 years. The men's team went 16-2 while the women's was 15-1, having an amazing season and pushing to playoffs. Although both teams did make it to state, they fell short and lost overall, but some doubles and singles won state championships. 
The women's soccer team had a decent season with the record of 11-8-3, making it to the playoffs. The girls had experienced a new coach this season and some difficulties communicating as a whole, but nonetheless, they continued to play their hardest, to go into the playoffs strong. They won their first round of playoffs to Canyon Spring, 3-1, but fell short and lost against Doral Academy in the second round. 
Unfortunately the men's soccer team was not so hot this past season, with a record of 1-16-1, and not being able to play in playoffs. Although the men's team tried their best, they fell short many times. The boy's continue to work on their skills and hope they will do better next season. 
Finally, the women's volleyball team made it to the playoffs and had a great season, having a record of 19-9. They shined in the first round of playoffs against Cimarron Memorial, and lost against South Career Tech. The girls had a good season and continue to brush up on those skills. 
Overall, most teams broke astonishing records this past fall season and most made it to playoffs. The fall sports teams never gave up throughout the whole season, with teamwork and dedication, they did their best to show what Spring Valley is all about.
Leave a Comment
About the Contributor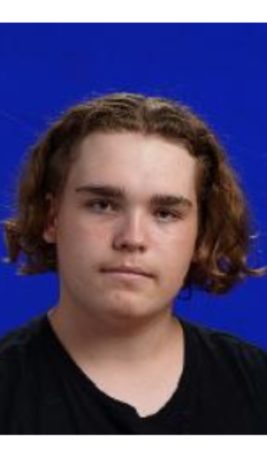 Troy Raridon, Sports Editor