A New Addition To Wrestling
A girl's division being added to the Nevada Interscholastic Activities Association (NIAA)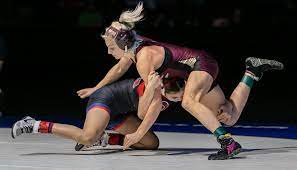 The Nevada Interscholastic Activities Association (NIAA) grew their sports teams by one a few weeks ago due to an anonymous vote. This would add a girls division to the state wrestling champions, but what does that mean with Spring Valley?
Spring Valley High school, being one of the best wrestling teams in the state, has been getting championships for so many years. With the addition of a women's wrestling team, Spring Valley will only increase in its diversity, and have more opportunities for not just boys, but girls as well.
"It gives other student athletes an opportunity to participate in a greater sport." Varsity Men's Wrestling Coach Frederick A. Meyers said.
Spring Valley High school is looking to continue their dominance with the sport of wrestling while also adding a women's team. Coach Myers has hung many banners for the school under his incredible coaching. While also looking forward to hanging the first women's wrestling banner in school's history.
Wrestlers on the team are also looking forward to having a women's wrestling team to help build the diversity and community of the school. This also will add a little bit of more fun and competition between the men and women's team, making a stronger, and harder working team.
"I think it will definitely make competition harder," Varsity Wrestler Trayle Talbot said. "But it's going to be more fun overall and strengthen us at the end of the day."
Adding a women's wrestling team does not only build a community for a sport that both involves women and men, it also helps build critical skills. This includes confidence, leadership, and problem-solving can all be built in this sport, which can serve well in personal and professional lives.
"Wrestling is a good discipline, and toughens you, I think it's good for everybody. Both boys and girls," Varsity WrestlerOrion Kaiser said. "Adding a women's team does not only benefit women, but everybody in the school community."
The women's team can help build better relationships with men and women. With them having the opportunity to make new friends within the sport. Or can help better relationships between men and women.
"I think it's good to have a mix of different people in there, just to get to relate to people," Talbot said."Relating to different levels of wrestling, helping them benefit, what they can do better, and stuff like that."
With adding women to wrestling, it will impact women in a good way. For those who don't do any sports or want to wrestle, but not having an official team, this is their chance to shine. This will help women at Spring Valley to be able to get out there, and show their skills.
Leave a Comment
About the Contributor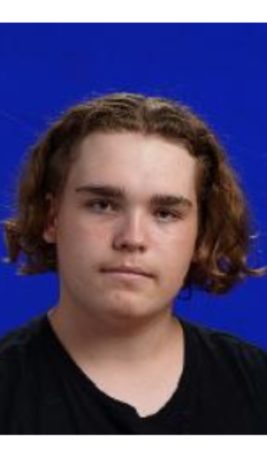 Troy Raridon, Sports Editor