Elvis 2022 Movie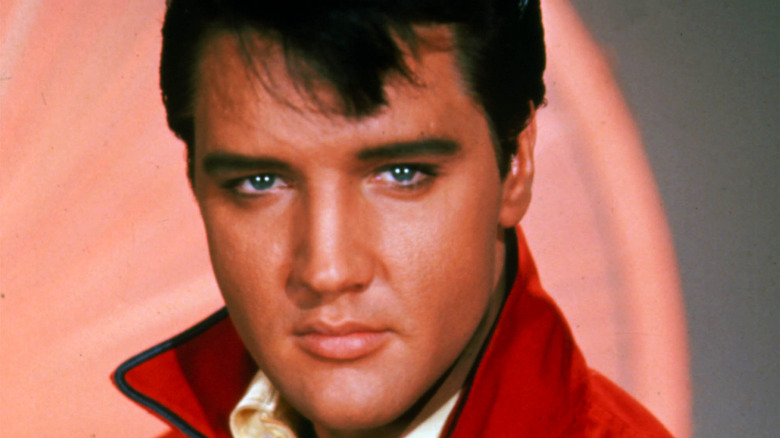 The new "Elvis" movie starring Austin Butler as Elvis Presley, has made tremendous headlines. The film is the retelling of the late Elvis' life and how he became the man we all loved and adored. 
In the movie it discusses Elvis' childhood, he grew up in Tupelo in a two bedroom home with his parents; Vernon and Gladys Presley. His mother, Gladys had two twin boys but Elvis' older brother, Jessie was a stillborn. During his childhood, money was scarce, his parents worked extremely hard to provide for him, he was the center of their life. His family regularly attended church, the music that was often played at the church sat deeply with Elvis. Elvis began to involve himself with black blues-men around the neighborhood. Presley's first public performance was at the Mississippi-Alabama Fair and Dairy Show in Tupelo. The show was broadcasted over a radio station, Elvis won fifth place. He won $5.00 in riding tickets to the fair.  Gladys and Vernon bought Elvis a guitar after telling him that they couldn't afford the bike that he wanted originally.  Elvis gladly accepts the guitar and plays "Leaf on a Tree" for his junior highschool in Tupelo as a goodbye. In 1939, Elvis and his family packed their belongings up and moved Memphis looking for a better life economically. After moving to Memphis, life for the Presley family continues to be difficult. His parents couldn't keep a stable job and Elvis started working as soon as he hit highschool to help support himself and his parents. As Elvis continues to grow, he begins to absorb the black blues and gospel of Memphis. During his time at L.C. Humes Highschool  Elvis was known for singing and playing his guitar, he wore his hair long (compared to today) and he let his sideburns grow in. He played at his school talent show and to his surprise, his classmates loved it and he played an encore. In 1953, Elvis graduates high school and records a demo for his mom's birthday and discovered by Marion Keisker. After going through his childhood, the movie shows the ups and downs of his mother dying five years after he graduated highschool and his wife, Priscilla Presley leaving him in 1972.
 I like to believe that this movie does a great job of not only impersonating Elvis but the attention to detail, the costumes Austin Butler wore, details of makeup and the famous Presley sideburns. Even though all of these physical features helped to further the experience of the film but the acting done by Austin Butler was spot on. In comparison videos of the Elvis Presley and Austin, they are some much alike almost uncanny. It's obvious that Austin studied how Elvis moved when he was on and off stage, how he acted when is found out he was suffering from exhaustion from doing all of his shows back to back. The costumes of this movie seemed to be look like to exact costumes that the late Elvis once wore in his shows. Plus, how Austin talked and the cleanliness of the camera shots when Austin was singing Elvis' songs. Another thing, during the entire process of creating the movie Austing stayed in character, he studied Elvis. How he talked at different stage of his life, how he wore his clothes and hair, etc. 
Leave a Comment