"The Real SV"
Every football game is important to the Spring Valley Football team and community, although one stands out a little more than the rest of them. "The Real SV" football game, which is the rivalry between the two Clark County schools with the same initials, has been a tradition for more than 5 seasons.
This football tradition started around 5 seasons ago, and it was introduced by the administration from both Spring Valley and Sierra Vista. This then led to a creation of The Real SV Trophie that would be used in every football game against each other ever since. This trophy is given, for a year, to whichever team wins the football game. They recieve a small plaque with the year and which team won the game that year. The trophy states winners of previous years as well. 
"I think it is kind of a neat tradition to have The Real SV trophy that we play for and so I hope that we can keep it going." Head Football Coach Marcus Teal said. 
With being league opponents, playing each other every year, and having the same initials, this adds competition to the football culture itself. The Real SV Trophy originated because administrators wanted to play for a trophy. 
"I'd say each and every one of our guys, we hold The Real SV Game to high regards." Spring Valley Football Captain Ti'Shaun Jackson said. "I think it's a fun way to keep a good season alive. It adds more pressure and more tension than regular season would without the tradition."
Both football teams are very heartfelt about this tradition, not only because they're playing for a trophy but also because they're playing for a title that holds a lot of stake.
"I would say my favorite part of the tradition is the intensity of the game," Sierra Vista Captain Kaimani Acisto said. "Everyone is so passionate about the game because they don't want to lose since there is a lot at stake."
The Real SV tradition was integrated into football a few years after it became a tradition school wide. It was then introduced into all other sports involving Spring Valley and Sierra Vista playing against each other. This tradition became so important that in 2007, it was the Spring Valley school yearbook's theme.
"I think it gives [students and athletes] a little bit of pride, and a little bit of competition is always good." Original Grizzly Mrs. Keith said.
This tradition is well known around Las Vegas because of the intensity, with this, Max-Preps, a sports app that tracks down players stats and game scores, even has this game titled as "The Real SV" Game. The Battle of the Banner football game against Bonanza High School could be compared to this game since there is a prize at the end of the game as well, but Max-Preps does not have this game labeled as "The Battle of the Banner" game. 
Leave a Comment
About the Contributors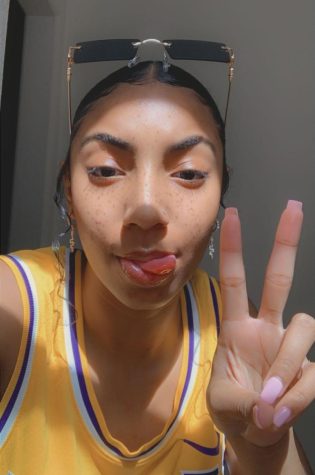 Yanni C., Sports Editor
Hola, I am Ti'yanni Commodore, a Grizzly Growlers Sports Editor, Photo Editor, and staff writer, I have been on the staff for two years. You can find me writing in every category, especially news!I have a column called Yanni Wonders is under! With being photographer and photo editor, I would love to see the (school appropriate) photos and/or story recommendations you have, so please feel free to email me! I am Flag Football Captain, Track & Field Captain, HOPE Squad member, Sports Photographer, Football Manager, apart of the Pacific Islanders club, IB Student, and a Trial By Peers Attorney.

If you see me around the school let me know if you need anything or just say hi! <3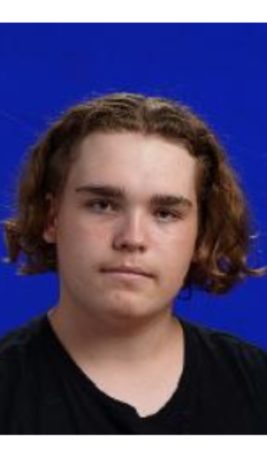 Troy Raridon, Sports Editor