New Grizzly Leadership Council
Spring Valley High School Administration introduced the new Grizzly Leadership Council this school year. The council aims to increase communication, interconnection, promote positive culture within school clubs and athletic teams and develop more unity; while holding monthly meetings to converse and propose ideas.
The idea behind this student board came from previous experiences at other schools. Advisors expect this council to give the Spring Valley community a higher sense of unity. This change was initiated to increase support amongst all extracurricular activities. 
"We want to attempt to get all kids involved in something. We know that [activities] keeps kids in school and keeps them leveled." Principal Tara Powell said.
The council is composed of student leaders from all Spring Valley activities and athletic programs. The club is made of the programs' highest ranking positions of presidents and team captains from each extracurricular. 
"If I have one representative from every activity and club then I have the voices of all." Principal Tara Powell said. "I want to build communication with you all. Having you guys work together and collective efforts to build the culture and the climate of the school."
The first meeting of the council was Wednesday, September 7th afterschool in Mr. Clark's room. Some administrators that made an appearance were Principal Tara Powell, Assistant Principal Dr. Feinstein, Assistant Principal Erin Ms.O'Leary, and Teacher Cody Clarke. Activities such as football, flag football, soccer, robotics, Black Student Union and Student Council were a few of the many activities that attended. At the end of the meeting the attendees were given informational papers of important events and dates to report back to their advisors, coaches, and other members. 
Even though Spring Valley has reverted back to "normal," it still has been difficult for students to adjust to collaborating and socializing again, which was tough for most students, according to Dr. Feinstein.
"Now that we are back in full swing and all of our activities are going, the administration thought we should get a council together so everyone can communicate and build the culture of the school more."Assistant Principal Benjamin Dr.Feinstein said.  
Having a group of student leaders allows for more ideas and clubs to collaborate on projects together. 
"I'm glad there is finally a way to unite all of the clubs and sports in the school." Varsity Football Captain Ti'shaun Ereaux-Jackson stated. "It creates a stronger culture and stronger school spirit when we all show support for one another." 
Any clubs or sports that would like to represent their activities at the council that were not present at the meeting are welcomed to talk to Dr. Feinstein or other advisors on the school website, https://www.springvalleyhs.com/apps/staff/ and your coach & advisor of the club to attend the next meeting on October 5th.
Leave a Comment
About the Writer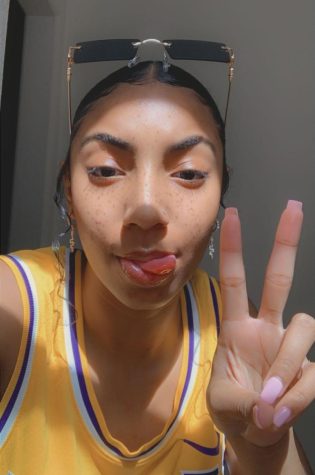 Yanni C., Photo Editor
Hola, I am Ti'yanni Commodore, a Grizzly Growlers Photo Editor and staff writer, I have been on the staff for two years. You can find me writing in every category, especially news!I have a column called Yanni Wonders is under! With being photographer and photo editor, I would love to see the (school appropriate) photos and/or story recommendations you have, so please feel free to email me! I am a HOPE Squad member, Sports Photographer, Football Manager, apart of the Pacific Islanders club, IB Student, and a Trial By Peers Attorney.

If you see me around the school let me know if you need anything or just say hi! <3