Overview Of Week One of NFL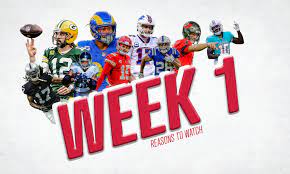 Week one of the NFL (National Football League) has happened and there were some many surprises that happened which had the league in shock.
In week one of the NFL, there were a total of five upsets that occurred that shocked many fans around the league. One of the upsets and quite frankly what fans think the biggest upset was the New York Giants defeating the Tennessee Titans.
"I would say the Giants versus Titans, the Giants were a very bad team last year and the Titans were like the best team in football last year," Junior Alex Taylor said. Last year the Titans were the number one seed in the AFC while the Giants were tied for 3rd as the worst team in football last year.
Another upset that happened was Bengals versus the Steelers, which ended up with the super bowl runner ups, losing to their divisional rival Steelers in overtime. Steeler fans went crazy once they won.
"I thought and everyone thought we were gonna lose to them (Bengals) but we ended up beating them," Taylor Said.
Then one right after another upset that left a lot of fans questioning the coaches decisions was the Broncos versus Seahawks game. This game was the return of Russell Wilson back to Seattle. Fans thought that the Broncos moves during the offseason would secure them the win, but the team decided to kick a field goal to try and win the game instead of going for it on fourth and five.
"Unfortunately it came down to a very long kick," Defensive coordinator for SVHS Coach Pangelinan said. "Maybe I would not have chosen. I feel like I'm paying more for a quarterback than a kicker so I'm going to put my money there."
Then, there was the Vikings versus the Packers which was kind of balanced but still favored for the Packers but what surprised fans was how the Vikings beat the Packers. The Packers lost to the Vikings 23-7 which had fans talking about the Packers and if they could still be the same team or will the team fall off. While fans were also surprised by how the Vikings team came to play against the Packers.
"The Vikings did really well, maybe my expectations weren't as high for them," Pangelinan said, "The Packers are supposed to be one of the top defenses in the league so that was a surprise."
After the games ended that shocked fans around the league every other game the favorites won against the underdogs.
Leave a Comment
About the Contributor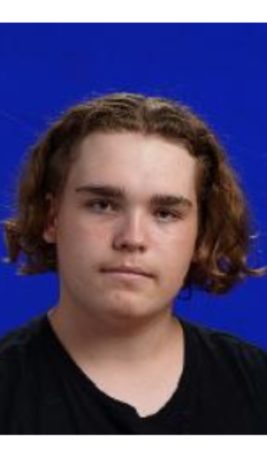 Troy Raridon, Sports Editor