'Purple Hearts' Controversy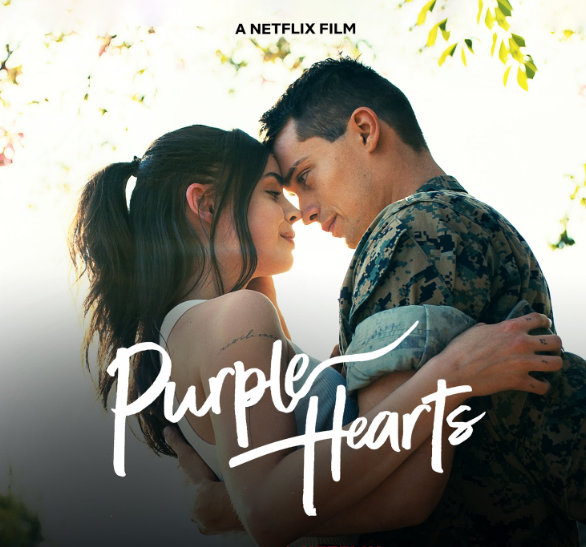 'Purple Hearts,' is a 2022 enemies to lovers romance and drama film directed by Elizabeth Allen Rosenbaum with Sofia Carson, Nicholas Galitzine, Chosen Jacobs, and John Harlan Kim. Dropped on Netflix July 29, 2022. The film stars singer and actress Sofia Carson as Cassie, the struggling singer-songwriter and Nicholas Galitzine as Luke who is a marine with a troubled past. The drama, follows a liberal musician who agrees to marry a Marine in order to get health insurance.
"Why I fell in love with the movie is that it's a love story but it's so much more than that," Carson, who is also an executive producer on the movie, adds. In the film, Cassie and Luke's love story follows the enemies to lovers, marriage of convenience romance trope, as to which, fans seem to love. Luke and Cassie agree to a marriage arrangement that they feel will benefit them both, but that deal eventually turns into something much more than what they thought it would be.
Something else that fans seem to love about the film is Cassie herself. Fans love the independence that was shown in Cassie and the way it shows what many women and men have gone through in their lives. In the movie, the main character, Cassie, faces a condition of type one diabetes, and at the same time she continues to grow as an artist.
The film has also been praised for positively portraying what it's like to live with Type 1 Diabetes, something Rosenbaum and Carson worked on with Laura Pavlakovich, the founder of the nonprofit You're Just My Type, and Dr. Michael Metzger, who was a medical consultant on set.That shows so much strength in her character. Fans also talk about, and love, the actors themselves and how they portray perfect fictional chemistry.
Despite all of the good things fans had to say about the movie, it is very controversial in the media. Viewers say that the whole movie itself was very problematic. The film has also faced criticism about misogynistic and racist themes. During one scene, a Marine makes a toast and says, "This one is to life, love and hunting down some goddamn Arabs, baby!" While Carson's Cassie calls him out before leaving, Galitzine's Luke brushes it aside and it's soon forgotten, as are his questionable conservative views she was once unhappy about.
Leave a Comment
About the Contributor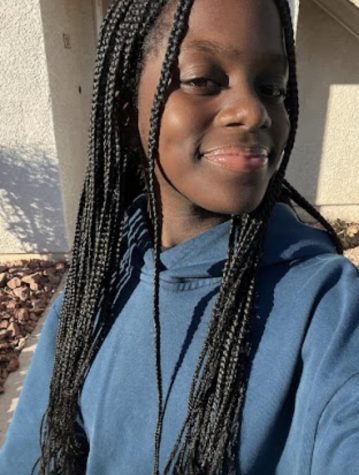 Ja'Kairah Clark, Opinion Editor
Hi!! I'm Ja'Kairah and this is my second year being a part of the journalism staff. I am the official opinion editor! I like creating content on social media and my own personal youtube, and I also enjoy reading. (and writing ofc)