Parents Need To Be Parents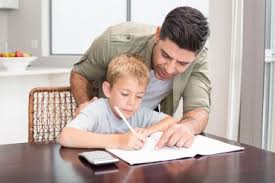 Although it may seem harsh to explain why parents need to be parents, it is their job to take care of their children. A parents responsibility is to give their child necessities from childhood til young adulthood. Without parents being responsible for their children and teaching them basic life skills, it can cause their children to be uneducated and unprepared for what events may occur in their future. 
Being in school, a student learns educational skills that they may or may not need later in life. Between English, Math and Science studies, students must learn those particular skills at school. However, there are skills that specifically parents must teach to their children at home. For example, how to express emotions in a way that isn't harmful to the child or others, how to brush their teeth, how to wash their hands, how to go to the bathroom and the list goes on. As time grows, so do the children, meaning  that by teenage years, they should be learning bigger responsibilities from their parents. 
It is a parents best interest to teach their teenagers how to become mature adults by doing chores and cleaning properly, being organized between school and extracurricular activities, and taking care of either pets or siblings. As time goes on, eventually, the teen may get a job and their parents will have to teach them how to handle taxes and manage money properly. 
Many parents believe that schools should be responsible for teaching their children how to do taxes or proper spending habits, but at the end of the day this responsibility lies in the parents hands. A parent can explain the different ways to complete your taxes to insure that they are done correctly, to be cautious on spending, but also explain the importance of getting them done on time and what can happen if they are not. 
And yet, this does not always mean that everyone is fortunate enough to receive the "education" from their parents due to the lack of parenting. This lack of parental involvement can cause their children to receive wrong information on how to do certain life skills and can ultimately leave the child to figure everything out without any guidance and cause more issues later down the road. 
However, parents need to understand that they cannot depend on their child's teachers to teach them everything that they need to know especially when it comes to personal relations, sex education and personal affairs. Teachers are here to teach basic skills that students will need to speak, use math skills etc. But when a parent cannot communicate with their child about these topics, children are more likely to go to their trusted adults or teachers to get these answers which can put too much pressure on that person. It is not a teacher's responsibility to answer a child's personal questions, it is the parents. 
Leave a Comment
About the Contributors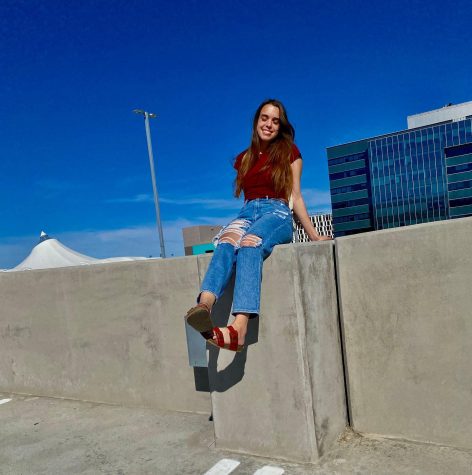 Gianna Long, staff writer
Hey guys! I'm Gianna Long and I'm a staff writer for the Grizzly Growler. I have been apart of the journalism program for 2 years, but am continuing journalism in college next year. I enjoy writing about various topics, mainly entertainment, news, sports, and opinions.
Nevaeh Racut, Copy Editor
Hey! My name is Nevaeh, but you can call me Naye. I have been a part of the journalism program at Spring Valley High School since my freshman year. Ever since, I have been obsessed with writing stories that relate to our students and being an active member of the Grizzly Growler as my role is Copy Editor. My personal favorite stories are my "week of..." stories where I participate in an activity for a week straight to try something new and hopefully inspire other to do the same. I hope you enjoy my articles and I love feedback so please, feel free to leave comments! :)