The 2022 NFL Draft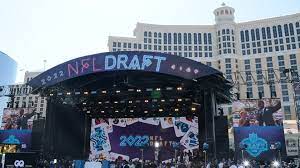 This year's National Football League (NFL) draft is currently being held in Las Vegas Nevada. With fans having mixed feelings about the draft it is the time for college talent to get recognized for their hard work and being able to make it to the draft in the first place.
The first pick of the NFL draft was the Jacksonville Jaguars, who took Defensive end Trevon Walker. With back to back years with the first pick, the Jaguars are hoping for one of the best defensive ends in the draft. This can help them bring some momentum to the team and hopefully bring them to the playoffs.
Then as expected teams filled up more and more holes in their teams with the new additions, the QuarterBack class wasn't getting drafted just yet. The first quarterback to be drafted was Kenny Pickett and he wasn't drafted until the 20th pick of the first round. Fans were shocked by this as they haven't seen this happen in many years.
As the draft carried on all the QB's started to get drafted after the first two rounds. One of the QB's that was drafted was Malik Willis to the Tennessee Titans. Again another shocking draft pick as fans were confused by the move with them having Ryan Tannehill.
The final pick was to the San Francisco 49er's and they selected Brock Purdy, who was quarterback, from Iowa states. 49er's fans have mixed feelings about this pick as some feel like it's a good move once they get rid of Jimmy Garoppolo. Some of the fanbase feels like this is a bad move since they already have Jimmy and Trey Lance. While other fans believe that it wasn't a smart move by the franchise.
However two huge trades happened during the draft that completely shocked the NFL fan base. Marquise Brown, wide receiver for the Baltimore Ravens, was traded to the Arizona Cardinals for the 23rd pick in the first round. Then the Titans would trade A.J. Brown to the Philadelphia Eagles for the Number 18th pick in the draft and the titans would go on to draft wide receiver Treylon Burks from Arkansas.
Fans thought the draft was an overall success with some of their favorite teams making big moves for their franchise. With the Draft over and all the teams are set for the season the only thing now is to wait for football season on Thursday September 8th.
Leave a Comment
About the Contributor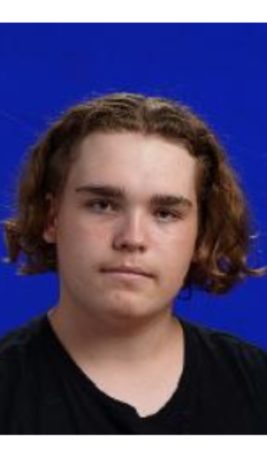 Troy Raridon, Sports Editor