Tame Impala Creates B-Sides and Remixes of The Slow Rush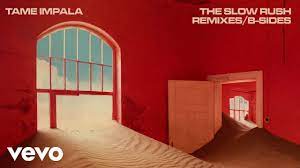 By Gianna Long
With The Slow Rush by Tame Impala being released on February 14th, 2020 fans had waited two years for the B-sides and remixes to be released as a new album. Coming out on February 18, 2022 fans finally got their expected remixes they have been waiting for. 
Having a remix with rapper Lil Yatchy, song "One More Year," was one of the shocking remixes on this playlist. For die-heart fans of Tame Impala, it was exciting to see the blend of two different genres of music. It has been said from Lil Yatchy himself that he likes Tame Impala and was more than happy to make a remix with him for this EP. Most of the EP consists of remixes with various artists such as Maurice Fulton, a Four Tet, and Blood Orange version.
Single song "Patience" has made a comeback after being taken off of Apple Music and other streaming platforms, making many fans happy. With "Patience" back on this EP, listeners were given two different versions of it. Being a great song originally, having seen a remix with it made fans happy, but it is exciting to have the song back on streaming platforms. 
Six of the eight songs on the EP are songs fans have heard before, whether they were on The Slow Rush" album or being released as a single back in 2020. Fans were excited to be given the remixes of some of their favorite songs. Some of these remixes had been released in 2021 and fans have heard them already, but that does not make them any less better than the other remixes on the EP. 
With two unheard songs off the EP "The Boat I Row" and "No Choice" fans have had great things to say about them. Fitting the vibe of what Tame Impala is known for, it is a pleasant surprise to see these two new songs. 
Pleasing fans with the psychedelic, indie feel that Tame Impala is, the B-Sides follows through with those vibes. Going through with how The Slow Rush was, the two new songs follow through with the psychedelic vibe. Even with the remixes it gives fans a different way to listen to some of their favorite songs. 
Being an overall good way to show the different versions of songs from the original  The Slow Rush, fans are given eight very unique songs. Receiving 2 new songs that have never been released before, fans have enjoyed getting new songs. While getting remixes that have been long awaited for making for a fun, new way to listen to these songs. 
Leave a Comment
About the Contributor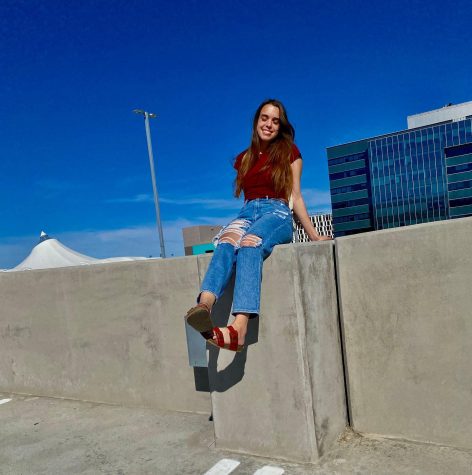 Gianna Long, staff writer
Hey guys! I'm Gianna Long and I'm a staff writer for the Grizzly Growler. I have been apart of the journalism program for 2 years, but am continuing journalism in college next year. I enjoy writing about various topics, mainly entertainment, news, sports, and opinions.