Crazy NFL Offseason
By Troy Raridon
The 2022 NFL offseason has been one of the most exciting in NFL history according to millions of fans. Numerous trades and signings have happened during this time period and it has changed the divisions throughout the whole league.  
The first offseason move was Tom Brady retiring and unretiring from the NFL. He announced his retirement on February 1st, told fans and NFL teams that Brady's loss in the divisional round would be his last game in the NFL. Then on March 13th, Brady announced that he will come out of retirement and would play for his 22nd season. Teams and fans around the league have mixed feelings about his decision to come back to football.  
Then the AFC west would get stronger for the majority of the teams. It started with the Los Angeles Chargers picking up 2 huge defensive players Khalil Mack and J.C. Jackson. With these pickups they are favored to win the division without a problem. That would come to an end when the Denver Broncos would pick star quarterback and superbowl champion, Russell Wilson, then the Broncos would be a contender now with fans believing that Russell Wilson can take this team back to the playoffs after coming up just short of making the playoffs last year. 
 Fans thought that the Chiefs would be left up to dry in the offseason while the other teams in their division are making moves. Then the Kansas City Chiefs would sign wide receiver, JuJu Smith-Schuster, making their wide receiver core the best rated by NFL. Then out of nowhere the Chiefs traded their best wide receiver Tyreek Hill to the Miami Dolphins for 5 draft picks. This move left fans speechless because they thought that Hill would be an untouchable for the team and now he is playing with the Dolphins. 
Then the Las Vegas Raiders would sign the Arizona Cardinals best quarterback rusher Chandler Jones. Fans believe that once the Chargers got Khalil Mack and Joey Bosa and the same team the Raiders would match them by having Jones and Pro Bowl superstar Max Crosby. Then the Raiders would shock the league by trading for superstar wide receiver Davante Adams from the Green Bay Packers for 5 draft picks. This would surprise every fan in the league and make the Raiders a problem within the division. With these pickups all of the other teams would pickup small players to help balance up their lineups but nothing like the AFC west super teams. 
Fans believe that these teams in the AFC west all have a chance to win the super bowl this year. Fans also believe that since the new playoff format is all these teams can make the playoffs all together. 
Leave a Comment
About the Contributor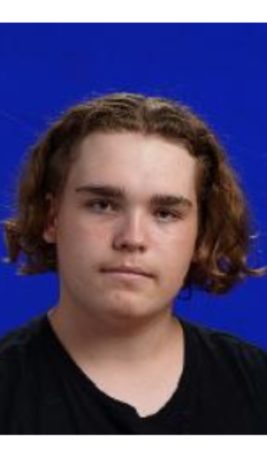 Troy Raridon, Sports Editor