The Rise of #BookTok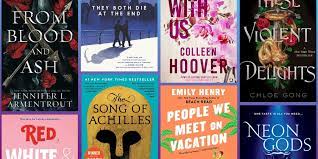 Like many others, I open TikTok in my free time for a few minutes of light-heartedness, fun and as a distraction from my day. But when I resurface, I realize I've spent four hours mindlessly scrolling my way through a few hundred different realities. One of those realities just might be something that you haven't even picked up in a while.
In one corner of this vast world we have come to embrace a virtual book club and wholesome community for like-minded users to recommend books and share their love for reading. Made popular during March 2020, #BookTok has been home to 42.6 billion views to date. These short and creative videos captivate viewers and carry the opportunity to inspire non-readers to pick up a new hobby or turn a book into a bestseller.
Even with its inordinate growth, it is difficult to scroll through without seeing some of the same authors and titles, who are no strangers to the app. Thanks to TikTok, Colleen Hoover has become a recognizable young adult and new adult romance fiction author, responsible for several BookTok favorites like "Verity," "Ugly Love," and one of my personal favorites, "It Ends With Us."
Her most recognizable work, "It Ends With Us" was published in 2016 but has found recent success and currently tops the New York Times Paperback Trade Fiction list. Her novel "Verity" which was published in 2018 is ranked second, while "Ugly Love" published in 2014 is ninth on the bestseller list. Colleen even has a TikTok account of her own where she interacts with viewers and shares her daily life.
Unsurprisingly, most of the books currently on The New York Times Best Sellers list I can recognize because of TikTok, half of which are not even recent publications. BookTok has introduced me to some novels I would never think I would even read. Among some of the books, I recommend "The Love Hypothesis," by Ali Hazelwood, where a young professor agrees to pretend to be a third-year Ph.D. candidate's boyfriend. There are plenty of other books on this one particular list that you may need a tissue or you just might be mad about the ending.
Prior to this new and organic engagement, one hot commodity amongst audiences was in the young adult category. But thanks to TikTok, audiences of all ages are being exposed to a profusion of genres they otherwise may have never given a second glance. Barnes & Nobles, the world's largest retail bookseller, has embraced the power and the impact that BookTok has created. Prominent displays throughout their stories and a dedicated section on their website invite those both on and off TikTok to see the most talked about books.
The impact this community has created has not gone unnoticed and will collaboratively benefit the industry and decide what and how we will read in the future. Long gone are the days of anticipated releases dominating the title of being a bestseller. Leave it to these creators to push books into consumers' hands. And rest assured, as long as Booktok is around, the enticement of a quality book will not go anywhere.
Leave a Comment
About the Contributor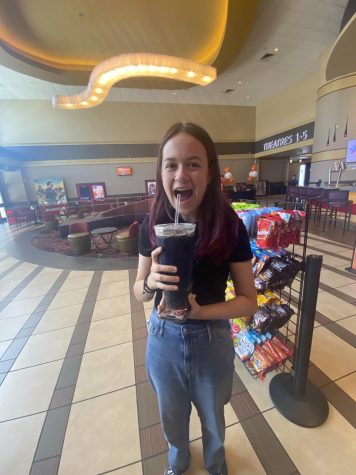 Alex R., News Editor
Hi! My name is Alex and I am the News Editor for the Grizzly Growler. This is my fourth year in the journalism program. I love collecting vinyls and listening to all kinds of music. I am super excited to bring a bunch of stories including news, entertainment, and opinion. You can add me on instagram @a1ex.nr and if you see me in the hallways don't be afraid to say hi!