Driving More Safe
By : Gianna Long 
The roads have been more dangerous than ever before in Nevada. With more casualties, accidents and citations happening than ever before within the past year. Las Vegas Metropolitan Police are beginning to become concerned about the citizens of Las Vegas' well-being. With many high schoolers being new to driving, causing concerns among parents.
According to State Police alongside LVPD there have been numerous citations for going more than 100, given throughout the past year.
 "​​Statewide more than 5,000 drivers were pulled over going 100 miles an hour in 2021. More than half of them were in Southern Nevada, with 257 within Las Vegas limits," according to Channel News 3. 
One such incident is the Henry Ruggs accident, and another accident where nine lives were taken. 
LVPD claims that this past year was the deadliest on the roads, seeing more casualties than usual. According to Fox 5, "Officials say 382 people were killed in traffic incidents in 2021, marking the deadliest year on Nevada's roadways since 2006." Seeing a rise from 2020 by 18%, it has been one of the deadliest years on Nevada roads. 
With the rise in casualties and crashes Nevada drivers should be careful while driving. Pedestrians have been put at risk too, seeing a rise in deaths. According to police reports "85 of these included pedestrians who were hit and killed" being an increase from years previous as well. 
"I just recently started driving, I realized that you have to have so much focus on the road. There are pedestrians and other drivers that don't pay attention so it's all in my hands when I'm driving. It's also scary to see how many people run redlights and almost hit pedestrians at crosswalks" Sophomore Nevaeh Racut said. 
Seeing the rise in casualties throughout the valley and state could cause concern among citizens, but could make for more cautious drivers. Allowing for drivers to become more educated on the numbers of deaths within the past year, and becoming more aware of how important safe driving is. More schools should provide courses on drivers ed, by providing students with the dangers of the road. 
From the perspective of Spring Valley students, trying to cross the street on Viking, can be a worry. It seems that new drivers at our school or parents don't acknowledge the speed limit being 25 when the flashing lights are one. While a majority do follow the rule, that still leaves the large number of people who do not, continuing to go 45 down Buffalo. This leaves for the risks of students potentially being hit by the drivers who do not pay attention to the speed limit. 
"Even though we're required to read the handbook, this doesn't prevent people from speeding through school zones," Senior Jovina Fletcher said. 
It is important for the new drivers at our school, and the parents, to realize that anything can happen in a split second and all attention should be spent on the road and on high alert. Texting and driving, being distracted in any way, can cause an accident. There was a time that Spring Valley produced a live scene of an accident called "Every 15 Minutes" as a way to show students the impact of intoxicated driving.
Leave a Comment
About the Writer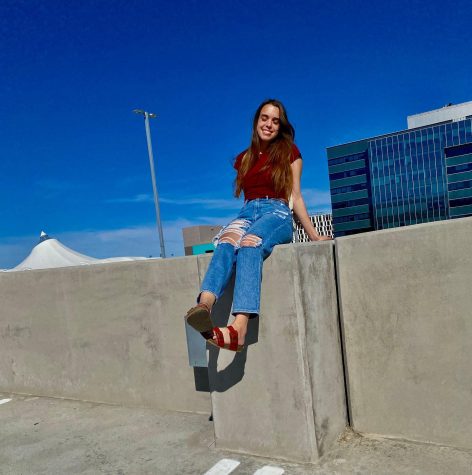 Gianna Long, staff writer
Hey guys! I'm Gianna Long and I'm a staff writer for the Grizzly Growler. I have been apart of the journalism program for 2 years, but am continuing journalism in college next year. I enjoy writing about various topics, mainly entertainment, news, sports, and opinions.