Rams Win For The Second Time: Super Bowl LVI
Super Bowl 56 had viewers on the edge of their seats, with great defensive and offensive plays by both teams. The Los Angeles Rams took home the Lombardi trophy by beating the Cincinnati Bengals 23 to 20.
In the first quarter of the game it was all defense for the Rams making the Bengals punt their first few drives of the game, only allowing a field goal in the first quarter. With the Bengals looking similar to the Rams they however did give up a touchdown to Rams wide receiver, Odell Beckhem Jr. However Beckham would then go on to leave the game due to an injury in the second quarter.
When the first quarter ended the Bengals were losing 7 to 3, going into the second quarter trying to get more going. This is where Odell will suffer a Torn ACL during the game and be taken out. The Rams losing one of their best weapons, had to rely on Cooper Kupp, the Offensive Player of the Year, for the rest of the game. The offensive went silent for both teams until the end, where they traded touchdowns right before the end of the half. With the first half of the football game finishing, The Bengals would be down 13 to 10, hoping the offense would come alive in the second half.
After what fans think was the best halftime show of all time was the start of the 3rd quarter, and the Bengals would shut down the Rams offense. Causing them to turn over the ball giving the Rams numerous scoring opportunities. The Bengals took their first lead of the game with a field goal to make it 20 to 13. Following that the Rams had kicked a field goal before the start of quarter 4.
With the fourth quarter starting the Bengals were on top 20 to 16. Starting off the quarter the Rams had completely shut down the Bengals offense. The Bengals were continuously turning over the ball, converting 3rd and 4th downs, making their offense disappear. Making it a close game it had come down to the final minute. . QuarterBack Matthew Stafford threw the game winning touchdown to Kupp. TheBengals still had a chance, getting the ball with about a minute left, the Rams defense stopped them on all 4 downs. Giving the Rams the title as Super Bowl Champions of Super Bowl 56.Rams
Leave a Comment
About the Writer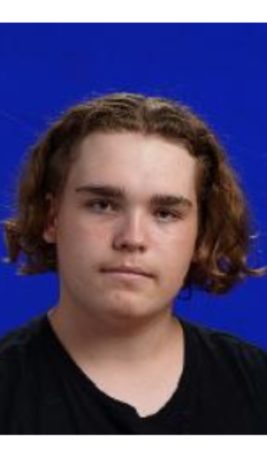 Troy Raridon, Sports Editor