How Do I Balance It All?
Have you ever felt like you can't do it all? That no matter how hard you try you can't have the great grades, the perfect routine, you can't seem to get better at your sport? Well, you're not alone. 
This school year has been one of the hardest with trying to balance school with a social life. Some people are getting overwhelmed because they may have school, sports, work and stuff that they have to deal with at home. Trying to balance it all makes it seem like you can't accomplish anything. 
If you're asking yourself: what can I do to do better? How can I focus on different important things when there is so much?  There may not be right or wrong answers, but there are some ways that may help. 
Personally, drinking a lot of water throughout the day and eating at least two meals can help, but also taking a day to just relax helps a lot. There are also different forms of physical activity that have been proven to help like yoga, a quick jog, swimming and others. It all depends on the person, it all depends on what works best for yourself, and that's part of figuring out life. 
Finding outlets for yourself in order to maintain balance is a great way to help. Many of these outlets could be listening to music, seeing friends, baking, going for walks or watching TV. The most important thing when it comes to being overwhelmed is how you handle the stress, because putting yourself into a deeper hole can cause more unnecessary stress. 
Nobody said finding balance within life is easy, because quite frankly it is not. However it all depends on how it is handled, when handled positively there will be a positive outcome. Surrounding yourself around positive people can easily help with the feeling of not being able to balance. Having friends who are willing to help with your issues you are facing, can make things feel so much better. 
While it is not an easy path to find perfect balance, finding what works best for you is a great way to solve many of the issues. The most important thing is finding time management in order to be sure everything is accomplished, or has a time frame. Looking for the different outlets in order to achieve a successful, balanced life.
Leave a Comment
About the Writer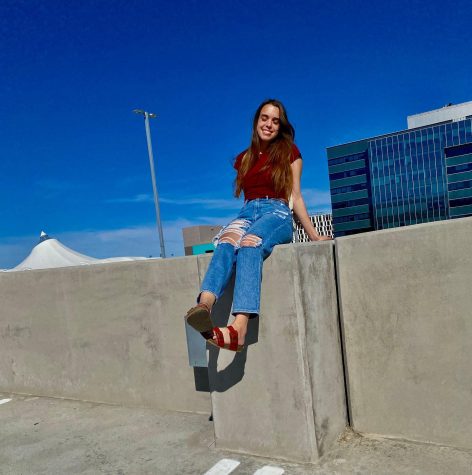 Gianna Long, staff writer
Hey guys! I'm Gianna Long and I'm a staff writer for the Grizzly Growler. I have been apart of the journalism program for 2 years, but am continuing journalism in college next year. I enjoy writing about various topics, mainly entertainment, news, sports, and opinions.