The Weeknd Hits a New Peak on 'Dawn FM'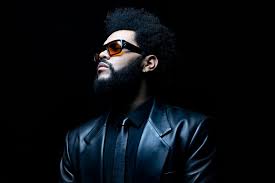 We should have noticed that there was something universally relatable about The Weeknd's music when songs from his 2015 album, Beauty Behind the Madness, appeared on the 50 shades of Grey soundtrack and were nominated for a Kids' Choice Award. Who would have thought Abel Tesfaye, who rose to fame somewhat anonymously, would go on to perform at the SuperBowl in 2021. Now we're into the new year and already the bar set for the music scene has been set very high all thanks to The Weeknd.
After dropping subtle, but noticeable hints of his new creations in stock, throughout last year with the phrase, which "the dawn is coming" from interviews, and teasing the release of his new album on New Year's day, Dawn FM has arrived. The album is a follow-up to his 2020 release After Hours, and thematically is the polar opposite to the later album almost entirely.
If you were expecting anything similar to his earlier, darker mixtapes you're going to be either severely disappointed or extremely ecstatic. From the start to finish, Dawn FM is an incredibly upbeat, 80's synth-pop romp fest. A complete deviation from anything Abel has done musically in the past decade and something that will almost surely divide hardcore fans but yet, The Weeknd makes it work surprisingly well. Thanks in part to an amazing production and an overall vibe that we may all need right now during these unpredictable times.
Dawn FM might also be The Weeknd's most left-field project to date. If not for its production but more definitely for its radio-themed concept as Abel transitions from life to death with the help of Jim Carrey and Quincy Jones, guiding him towards the light. While Abel has dipped his toes into the waters of synth-pop in the past many times, Dawn FM sees him fullt engulf himself in this sound. The radio-themed concept album acts as both a love letter to the music that inspired it and as an addiction reinvention for the singer we know as The Weeknd.
In the case of The Weeknd, his "transition" is coming to terms with his ways that have haunted him for all these years. Lyrically while he still does tap into his selfish ways, like on the aforementioned "Sacrifice" with like "When you cry and say you miss me, I lie and tell you that I'll never leave." Or the aptly titled "I Heard You're Married" with Lil Wayne. A majority of the album is spent on Abel being in the other person's shoes. He's willing to do whatever it takes, whereas in the past he would've dropped the person and moved on to another.
Also showcasing a sense of maturity not seen before in any Weeknd album. This feeling of love is felt throughout as he attempts to win their heart back again on "Out of Time" which transitions nicely from "A Tale By Quincy" interlude in which the legendary producer discusses how his own traumas have plagued every relationship he's had.
By the album's end, Abel eventually reaches the light on "Less Than Zero," where he accepts the fact that he might not be able to change his ways, guilt breaking his former lover's heart eats away at him on the song's hook. However he feels at peace now knowing that he can accept that his lover wants nothing to do with him, and he n longer has to worry if they love him back. Jim Carrey returns to conclude Dawn FM on the spoken word track "Phantom Regret." Echoing the notion of being in heaven to see heaven. It speaks not only to bel but to listeners as well, alluding to the past two years the world has collectively faced. It's a well-placed reminder for all to be at peace with themselves. In the case of the album, perhaps to keep on dancing until you find your own inner peace, much like Abel does.
Overall Dawn FM is yet another great album from The Weeknd. Hearing him finally dive deep into this retro synth-wave sound has been a long time coming, but it's a feat that Abel does effortlessly throughout the album. The upbeat production matches surprisingly well with the album's concept and makes for one of Abel's most creative projects he's put out in his entire career. This album has opened doors for The Weeknd, Dawn FM feels like Abel finally decided to take full creative liberties with his music, and it's choice that could effectively change what we know of The Weeknd. Is this a change that could elevate Abel to another level of his career? Only time will tell.
Leave a Comment
About the Contributor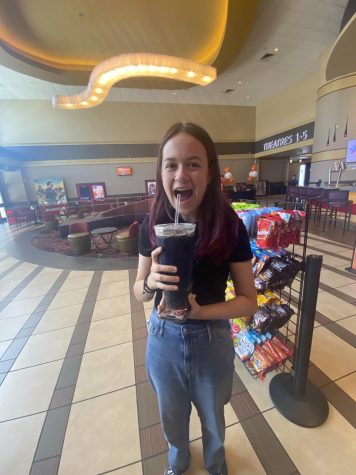 Alex R., News Editor
Hi! My name is Alex and I am the News Editor for the Grizzly Growler. This is my third year in the journalism program. I love reading and listening to all kinds of music. I am super excited to bring a bunch of stories including news, entertainment, and opinion. You can add me on instagram @koolcidalex and if you see me in the hallways don't be afraid to say hi!