The First Reported Coronavirus Variant, Omicron Case in Nevada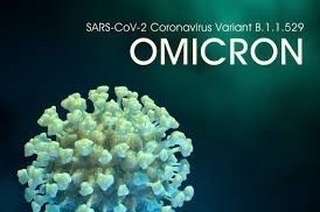 On Tuesday December 14, 2021, the Southern Nevada Health District reported the first case in Nevada of the new omicron variant of COVID-19. 
A fully vaccinated Clark County resident woman in her mid-20s was found to have the most recent coronavirus strain known as the omicron variant. Currently she is not hospitalized and it is unknown whether or not she had traveled out of the country to where the variant is greatly impacting. 
"We are in the process of interviewing her and will provide additional details when we have them," representative Jennifer Sizemore said. 
This new variant originated in South Africa in late November and is now confirmed to be in over 60 countries worldwide and over 30 states in the U.S. 
Research shows that this is the fastest-spreading strain of SARS-CoV-2, which can infect around three to six times as many people compared to the Delta variant, Tom Wenseleer, evolutionary biologist at the Cahtloic University of Leuven in Belgium found. 
"There is so little understanding of what's going on, and that's true even for scientists," molecular microbiologist and director of the Child Health Research Foundation in Dhaka, Bangladesh Senjuti Saha said. 
The Nevada resident is fully vaccinated, but did not receive the Pfizer booster shot when she was infected. Recent studies show that the booster shot can help protect people against the new variant because the booster increases people's virus fighting antibodies levels by 25-folds. The original vaccines are still important to get, but greatly less effective. 
Common symptoms of the variant are very similar, if not the same, as the other coronavirus variants such as runny nose, headache, fatigue (mild or severe), sneezing, and sore throat. Even though these are very mild and less severe symptoms compared to the original coronavirus, the omicron variant can evade vaccinations and is extremely contagious. 
"People can protect themselves from all variants of the COVID-19 virus by getting fully vaccinated dand getting a booster when they are eligible," Dr. Fermin Leguen, a Clark County district health officer said. "Wear a mask in public indoor settings, regardless of their vaccination status, and staying home and getting tested if they are sick," 
Leave a Comment