Join the Hunch with "Lunch Bunch"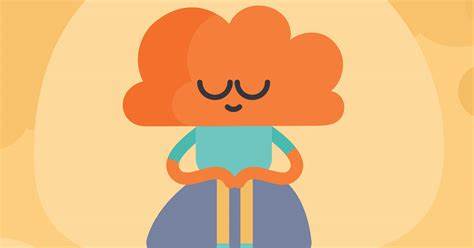 As the intercom goes on while first lunch proceeds to grab their food, we are reminded of the openly new opportunity to make new friends, engage in different activities, and relax during a hustling day at school. Starting up on November 2nd, "Lunch Bunch" is a creative way for students to enjoy their lunch period. 
"Lunch Bunch", which is run by a rotation of Spring Valley's counselors, occurs on the Tuesdays and Thursdays of every school week in portable 7 and are open to both first and second lunch blocks. Tuesdays' activities are centered on meditation and mindfulness, while Thursdays revolve around group games to promote socialness. 
This current school year is the first year "Lunch Bunch" was introduced and put into action. This year, the counselors have a goal of "increasing students' sense of belonging," Senior Counselor John Tyler said.  
Coming out of last school year's quarantine caused by COVID-19, some students are experiencing challenges on how to fit back into normalcy and large group settings. 
"This small group is open to any student and is a safe place to go during lunch. It may be the baby-step some students need to reintegrate into a large school," Tyler said. 
As November has come to an end, reactions from students who participate in the "Lunch Bunch" half-hour have been seen to have a positive outlook on the concept, especially on the previous meditation activities. 
"Students felt relaxed and refreshed, which is a different feeling than they get to experience during the busy school day," Tyler said. "From my perspective, as a counselor, I enjoy intentionally setting aside 20 minutes of the day to slow down and focus on the present moment. The mindfulness activities calm anxiety, slow racing thoughts, and give a sense of self-control when external circumstances are uncontrollable." 
In the act of many students returning back each week, the counselors plan to keep holding the opportunity as long as interest from the students stands. 
With the uncertainty of the arising new year, "Lunch Bunch" promotes self-awareness. 
"Self-care is more important than ever and meditation is an easy, free, and effective way to cultivate peace and presence in your everyday life. Meditation is proven to relieve stress, reduce anxiety, increase happiness, improve relationships, better understand and connect to your inner self, as well as shift you into an attitude of gratitude." 
Leave a Comment
About the Contributor
Alaizza Romero, Editor-in-Chief
Kamusta! I am Alaizza, currently the Editor-in-Chief of The Grizzly Growler! I'm a Junior in the IBDP, and I absolutely ADORE reading, music, environmental facts, and 5 Seconds of Summer (ofc). And, I am a fellow Model UN(er)! I am truly excited to get to know even more people around campus this year. Hmu if you want book recommendations...I have plenty:)