Raider's Wide Receiver, Henry Ruggs Charged in Deadly Car Crash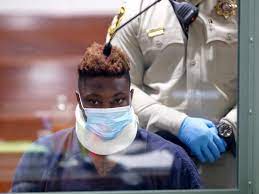 Put who Henry Rugg is first and what he is known for then the date and time. On November 2nd at 3:40 am Henry Ruggs III had gotten into a car crash while driving in his sports car. He was driving a Chevrolet corvette at 156 mph moments before the crash of the intersection Rainbow Boulevard and Spring Valley Parkway. Ruggs was rushed to the hospital after the crash while still waiting for the results of the car crash Ruggs was also released by the Las Vegas Raiders on November 2nd after the reported accident and it was found that he was the cause. This means Ruggs is not part of the Raiders organization because they decided to drop his contract with the raiders. 
According to the Las Vegas Police department, Ruggs was driving under the influence before he had hit the other vehicle. He had a 0.161 alcohol blood level, which is double the legal amount of alcohol for driving under the influence in Nevada. This is a DUI alone making this his first charge.
Ruggs was also driving at very illegal speeds while driving his Chevrolet corvette sports car moments before crashing into the SUV. Ruggs was registered at 156 MPH in his sports car
Ruggs was also driving Spring Valley Parkway and Rainbow while he hit the car.  This is his second and third charge because he will be counted for 2 counts of reckless driving.
This has made the family of the women that died in the car accident very sad and devastated. The family was asked about the situation a few times but did not want to talk about it. They just feel very sad that this has happened.
Ruggs will also get another charge of DUI resulting in death because when the crash happened Ruggs was able to make it out. Unfortunately,  before anyone could help the other person out of the other car, it exploded. 
Also the final charge as of right now that has been brought up is having a fully loaded gun in a car while driving drunk. In the state of Nevada that is very illegal. This will give Henry Ruggs another felony added to the other charges that he has. 
After Ruggs's charges are added up and his sentence is determined, he will possibly face up to 40 to 50 years in prison.
This will impact the Raiders season even more than it has. Ruggs, being a star wide receiver for the team, might never play another game in the NFL. Now the Raiders did pick up Desean Jackson who has been a star before with the Philadelphia Eagles, Raiders are now hoping he can perform to what Ruggs did before the accident.
Leave a Comment
About the Contributor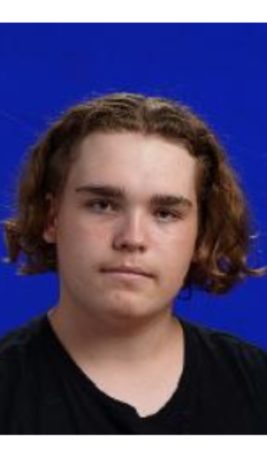 Troy Raridon, Sports Editor