Policy 5138 sparks controversy, labeled 'Transphobic' to students
After several complaints from Spring Valley parents, students may no longer go by their preferred gender markers or names in the classroom unless they go through an official approval process mandated by CCSD. Although the process has been in place since 2018, it was not well enforced in previous years, leading to student confusion and criticism that the new administration hopes to clarify.
Policy 5138 states that in order to protect students who would like to change their name or gender marker in Infinite Campus, they must complete the "Equity and Diversity Name/Gender Process" with CCSD Equity and Diversity department. The process requires parental approval of the change, which they must submit in writing. After a meeting with the gender support team, the student's name and preferred pronoun will be changed in Infinite Campus, preventing the risk of possibly being 'outed'– or falsely identified– by faculty at school, according to Principal Tara Powell.  
"There's lots of kids that are ready for this, or at least want to know about this," Powell said. "So they can start working up themselves mentally for it, and we can really support them by doing this. But I think [information about the name/gender change process] is lacking."
In addition to supporting students, Powell said the policy is an extra safety measure to identify and locate student's whereabouts on campus. Using names not officially designated in IC could raise safety concerns and cause confusion if a student needs to be found. 
Despite the district's effort, the process sparked concern among students. Many criticisms of policy 5138 stem from the process requiring consent from both parents to change a student's name and gender marker.
According to district policy, parents' rights override a students' rights if they are at odds. This means that parents have overarching control over their children's education including their name and gender marker in IC. 
"We [teachers and staff] have to follow the policy because parents' rights supersede student's rights," Powell said. 
Gay-Straight-Alliance, a student-led organization, focuses on the creation of an inclusive environment for LGBTQ+ students, including the advocacy of equal treatment for them. After notification of the reinforcement, GSA held a meeting in which students shared thoughts and experiences revolving around expression of identity.
"For some students, school is their only place to be themselves and express who they are because at home, that isn't safe," a member of GSA said, preferring to remain anonymous.  "So if they're pressured to come out early, or have to get parental permission, and be dead-named or misgendered at school, it can be very detrimental to their health."
Freshman Theo Collumb, who identifies as they/it and gender-queer, uses the gender marker 'X'. Collumb underwent the gender and name change process when they were in middle school, but prior to policy 5138 going into effect. 
"It [the process] was bad, it took months with a bunch of different admins and 'support groups.' Upon which they dead named me and used the wrong pronouns, " they said. "[Policy 5138] is just not letting students be themselves," they said. "We're meant to be safe here at school. That's just decidedly not safe for anyone." 
The reinforcement of the policy has created a difficult situation for teachers who want to respect their students' identities but are bound by district policy.
"I want to be a teacher that students feel like they can 1,000% be themselves in front of, and it makes me incredibly sad that a policy like this is getting in my way to," GSA advisor Vanessa BA said."Being told by the district that I'm not allowed to honor [a student's gender identity] is devastating and upsetting.
The ease of communicating a student's gender identity with parents varies among LGBTQ+ students at school. Ultimately, it was the aspect of inclusive measures in classrooms that many students said made them feel accepted.
"Depending on how you read it, I think it could be blatantly transphobic." BA said. "I know a lot of my GSA kids had been dead named the day after by some of their teachers without warning… They were confused, hurt, sad, upset, and angry. I don't see how this [policy 5138] is something that the kids are viewing as positive." 
Leave a Comment
About the Contributor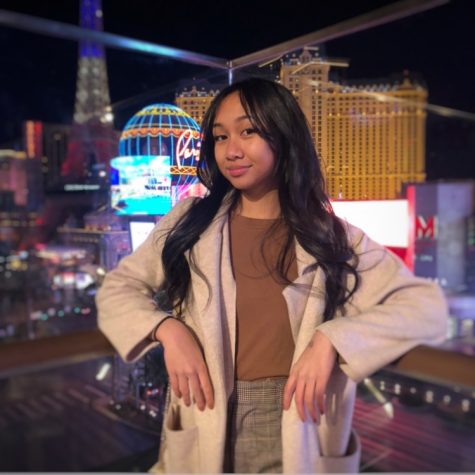 Krystka Mariano, Editor-in-Chief
Kamusta! I'm Krystka, a senior staff writer on the Grizzly Growler Newspaper, currently in my fourth year of the student journalism program. I'm a first-generation Filipino American, boba-enthusiast, and writing wild card. Need a quick recommendation for the best local food or drinks? Want to share your own fun story or just a quick chat? Let me know!