Golden Knights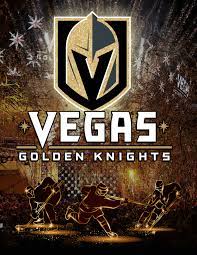 Las Vegas hockey team, the Golden Knights have started off this season very rough with being the 7th seed and having a 2 and 4 record. The Golden Knights have never started off the new season below 0.500 on the win percentage, but it is also the start of the new season. They just need to figure out the reasoning as to t why they're playing so badly.
One of the main reasons why they are playing so poorly starting this season is because they lost such important players in last year's offseason. They lost Marc Andre Fleury, one of the best goalies in the National Hockey League (NHL.) Addition to losing him, the team lost Ryan Reaves who was one of the best defenseman in the league as well. These men were drafted by the Knights in the expansion draft back in 2017. Reaves and Fleury were both key players into the knights roster, but once they were traded the team lost all of its dynamic. The aftermath was that they forgot how to play behind the new starting goalie Robin Lehner.
Lately the Knights have also been going down with multiple injuries due to the majority of their main roster going down. The captain of the team, Mark Stone, is currently out with a lower body injury and Max Pacioretty (add in what position Max plays) injured with a lower body fracture. These injured men are key players to the Knights' offense. With these injuries it's hard to keep up with teams like the Colorado Avalanche, Buffalo Sabers, and many more teams. The team needs to find a solution to keep the players healthy or it will be a short season for many of these players.
Now since the Knights released players like Fleury and Reaves, it has created a lot of cap space for them to work with. By doing so, they can make some moves this year before the trade deadline and pick up such new and better players. The team has already made some moves towards improving the team. Now they can't trade their key players like Stone, Pacioretty, and others but they need to help build around them.
One of their biggest problems last year that carried over to this year was having constant defensive turnovers. The players would give up the puck in their zone, which would cause them to lose games. If the team practices more on defensive positioning and finds a better defenseman to help them out on defense this will be a turning point for them. They also need to see if they can pick up another goalie to go with Robin Lehner. With all these new adjustments and players, the team can make a major comeback next season and be stronger than ever. Go Knights!
Leave a Comment
About the Contributor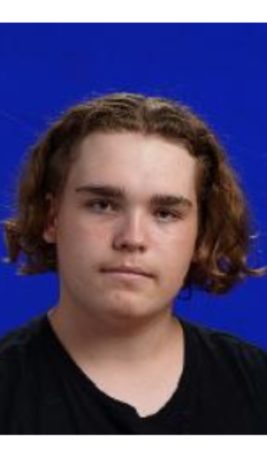 Troy Raridon, Sports Editor