Las Vegas Raiders
By: Troy Raridon
The Las Vegas Raiders have surprised numerous fans and teams around the league. They have proved that they are a team to beat right now, starting off their season strong being 3-0. Beating the Baltimore Ravens, Pittsburgh Steelers, and Miami Dolphins. But they have to keep this for the whole year and keep going on the right track. 
One thing's for sure Derek Carr, the Las Vegas Raiders quarterback, is having an MVP year. Posting 1,203 passing yards, 6 touchdowns, and only 2 interceptions. These are numbers Raiders fans have been long awaiting on Carr for. The defense has been working equally as hard as Carr too. 
The Raiders have usually struggled with their defense but fans are looking at something new and improved this year.. This defense has caused many fumbles this year only being week 3, usually being the weakness of the team this is quickly becoming one of their strengths. One of the Raiders' big defenseman is Maxx Crosby,  a recipient of the 'AFC Defensive Player of the Week' in week 1. Quickly showing that he is a reliable defensive player.Even three weeks in  he still leads the NFL in quarterback pressures and hits. One thing is certain the team needs to stay healthy. 
The Raiders biggest weakness is injuries. With the team consistently being injured this will lead to a number of losses due to the lack of star players.  Running back Josh Jacobs is an example. He has been out with a toe and ankle injury being one of the star Raiders on the field. Once Josh Jacobs comes back  the offense will begin to see improvement..
Now the next game on Monday night will be the test to see if the Raiders can really have a spot in the Super Bowl. They will take on Justin Herbert and the Los Angeles Chargers. This team will be a team to beat seeing as they just took down Patrick Mahomes and the Chiefs. Now the raiders are sitting tied for 1st in the AFC West division with the Broncos. If Derek Carr and the Raiders pull a win off this week fans could have a chance in going pretty far this year.  However the NFC is full of competition like Tom Brady, Aaron Rogers, and many other teams. Even though the NFC isn't playing the Raiders this year, if they can maintain a healthy team and continue playing football the way they are now, there is a very good chance at beating those teams.
Leave a Comment
About the Contributor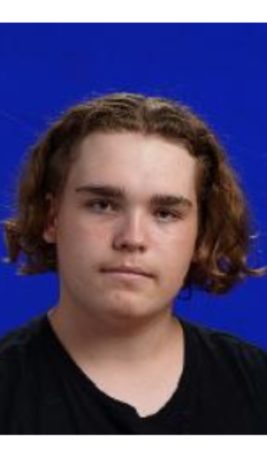 Troy Raridon, Sports Editor