Children's TV: From fun-nostalgia to twisted modern reality
Childhood shows allow many people to look back and smile from nostalgia. In recent years children's TV shows have shifted their focus. Popular networks like Disney Channel, Nickelodeon or Cartoon Network are beginning to mention more mature topics that some children won't be able to fully grasp. 
Mentioning topics like mental disorders such as depression, anxiety, or different issues that could occur in home life. Disney show 'Andi Mack' mentions a crazy twist on her own mother being her sister, but also dealing with sexuality as well. While it is a good idea to introduce children to these topics, sometimes it isn't the best because they may not be able to completely grasp the concepts at their age resulting in parents needing to clarify. 
"People are talking more about social rights, social justice and sexuality [in children's shows]," Senior Sarah Staron said. "In some cases I don't think it should be discussed in a children's setting because [children] are still learning to grow but are telling them how they should grow up."
TV shows from the early 2000s tended to be more lighthearted about enjoying their time hanging with their friends and having fun. As Hannah Montana said 'everyone makes mistakes'. Popular shows like Victorious, ICarly, Drake and Josh that aired on Nickelodeon or even Disney Channel shows like 'Wizards of Waverly Place' and 'Hannah Montata' would all teach viewers that mistakes are bound to happen and it's alright to have fun. 
While parents are the ones who have to sit with their children when watching these shows, creators will oftentimes place jokes that parents can understand. 
Certain shows that students have grown up with left a tremendous impact on them allowing them to feel nostalgic towards that show. 'Drake and Josh', 'Wizards of Waverly Place', 'Courage the Cowardly Dog', or the 'Marvelous Misadventures of Flapjack' are some examples of shows that students felt a connection to leaving them to have a different kind of love for it than most. 
"The Marvelous Misadventures of Flapjack was a funny show, my comfort show, I still watch it to get my inner child out," Senior Jazmine Carreon said. "My older sister moved out when I was really young but me and her would always watch that show together, I love that memory."
Even though shows like Full House and Boys Meets World that were popular in the 90s when us students weren't born yet, these shows have left an impact on viewers as well. Talking about more serious topics in a mature way and not bringing it up at random times compared to other shows. Viewers are able to grow up with the cast and see some of the realities of the real world with topics like eating disorders, or experiencing depression or anxiety. Many viewers were able to grow a bond with both groups of the shows, allowing younger generations to fall in love with the shows as well.
Many childhood actors that were used in popular Disney and Nickelodeon shows are often stars in newer TV shows nowadays. Some of these actors like Austin North from Disney Channel show 'I Didn't Do It' had a lead role in Netflix Original 'Outer Banks' or actress Miranda Cosgrove starring in a reboot of popular TV show 'ICarly'. However some of these actors were able to leave an impact on many viewers with their stories off the screen.
"I would say I love iCarly [just] because of Jennette Mcurdy," Senior Camryn Kapics said. "She was always speaking out on her personal issues or issues going on around the world."
Leave a Comment
About the Contributor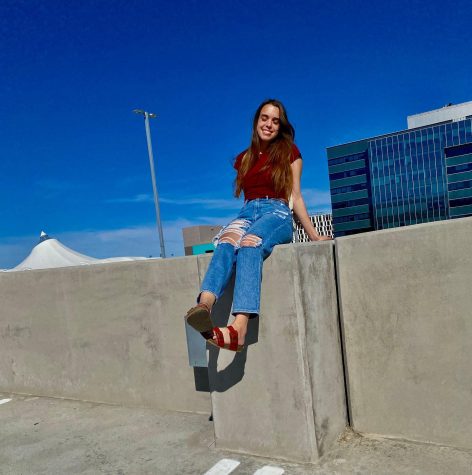 Gianna Long, staff writer
Hey guys! I'm Gianna Long and I'm a staff writer for the Grizzly Growler. I have been apart of the journalism program for 2 years, but am continuing journalism in college next year. I enjoy writing about various topics, mainly entertainment, news, sports, and opinions.