Bienvenido de nuevo (nuestro nuevo compañero, COVID)
La inevitable terrible "temporada de regreso a clases" ha provocado una nueva serie de sentimientos, rubios como el evento del que fuimos víctimas hace 18 meses: COVID 19.
Un mes de decir "hola" no a gente nueva, sino a nuevas versiones de nosotros mismos, maestros enseñando virtualmente estudiantes en persona, y una locura de administradores asustados que navegan por "protocolos protectivos." En manos de un pandemia implacable 
de cambio, es seguro decir que en este año escolar, todos están … .intentando. 
Ver caras nuevas no es nada nuevo. Entrar en los salones de clase, tanto nuevas como conocidas, se sintió como el estándar durante la primera semana de clases. Pero en lugar de absorber el impacto de la escuela secundaria y las conquistas de "encajar", el comienzo de este año estuvo empapado en nada más que un montón de "¿Y si pasa…?" o "¿Por qué …?"
¿Y si volvemos a la abominable escuela en línea? ¿Por qué los protocolos de "seguridad" apestan tanto? ¿Qué va a pasar ahora?
Este año marca mi cuarto y último año en un lugar tan familiar, pero tan intacto para mí. De las 2 semanas pasadas, una simple frase que escuché lanzada aquí y allá, tanto por compañeros como por maestros, es una que probablemente usaré para definir cada onza de cambio entrante, si me guste o no: "Todos están aprendiendo".
Escucharlo al principio parecía tan irónico. ¿Aprendiendo en la escuela? ¿No es esa la naturaleza de toda esta institución a la que nos hemos estado dedicando durante los últimos 12 años más o menos?
Pero escuchar esto años otra y otra vez,  significaba algo completamente diferente. Estamos aprendiendo a ser mejores, a recuperar la normalidad gramo a gramo y a apreciar el momento actual de la vida.
En una era de desconocimiento, hacer preguntas parece ser la herramienta salvadora para afrontar la situación. Parece, aún más importante, aceptar los cambios venideros que actúan como respuestas a nuestras interminables preguntas.
Este momento de oscuridad irrumpiendo en nuestras vidas, revela una verdad universal a medida que venimos a luchar contra esta batalla de cambio: todos están haciendo todo lo posible. Todo funciona de la misma manera, como cuando un estudiante de primer año está absorbiendo los desafíos de una nueva atmósfera social, o cómo los administradores con poco personal luchan con presión entrante, las preocupaciones de COVID y las quejas.
No seas tan duro contigo mismo, y con otros. Nadie sabe hacia dónde nos dirigimos y está bien. Este año escolar es una conquista como ningún otro.
En pocas palabras: si hay algo que nos ha enseñado la pandemia, es sin duda esperar lo inesperado. El año pasado, ciertamente se mostró la revelación de la fealdad en las personas, yuxtapuesta junto con la belleza subyacente que se descubrió dentro de nosotros mismos (gracias a "un poco" de tiempo solos).
Esta temporada de regreso a clases no solo da la bienvenida a nuevos estudiantes, maestros y personal. El coronavirus es nuestro compañero de clase más nuevo e importante entre nosotros. Pase lo que pase, para el período 2021-2022, pero la mejor manera de combatir un cambio sin precedentes es simple y segura: haz tu parte. Mantenga su máscara puesta (correctamente), siga los protocolos (no importa qué tan complicado pueda parecer) y estar abierto al cambio. 
Leave a Comment
About the Writer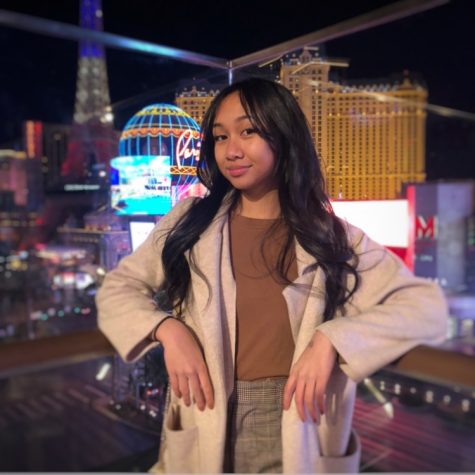 Krystka Mariano, Editor-in-Chief
Kamusta! I'm Krystka, a senior staff writer on the Grizzly Growler Newspaper, currently in my fourth year of the student journalism program. I'm a first-generation Filipino American, boba-enthusiast, and writing wild card. Need a quick recommendation for the best local food or drinks? Want to share your own fun story or just a quick chat? Let me know!