How COVID is Affecting Athletes Right Now
The 2021 – 2022 school year is now here for Spring Valley High School students, meaning they can finally go back to in person school. Also, it means that sports are here for Spring Valley, but the only problem is that we are still in the COVID pandemic. How will it affect these athlete's in this school year?
"Man it made it feel a lot more worthwhile," Junior Varsity Quarterback Aidrik Teal said. "You know, because we haven't played in a while and we got to play and that was awesome for the players and coaches." 
This also has not just affected the athletes physically it also affected them mentally. 
"Yeah, been sitting inside all day," Varsity Soccer player and striker Drexle Neumann said. "I lost social interactions with friends and became a lot more shy." 
Now COVID has affected athletes but some athletes were not really affected. 
"I never really was affected by it. I never got it, my parents never got it," Teal said. "Really just a school part and that wasn't too hard for me." 
But unfortunately COVID has affected some of the sports games recently but not all. 
"One of our games got cancelled because of COVID," Neumann said. "Yea it was the one versus centennial today." 
Some of the sports were very fortunate to not have any games canceled. 
"It hasn't really affected us like we haven't had any positive cases,'' Said teal. "So we haven't had to shut down anything. But we have to make sure that we don't spread the virus so our programs don't shut down."
While the COVID pandemic is here the football team is currently trying to follow safety rules to make sure they can still play games this season.
"We will try our best to keep the cases down by following the guidelines placed by the school and the coaches," Teal said.
It's good to see how well the athlete's are following the guidelines, but there is one question remaining. How will the Corona virus affect the rest of the season? 
"I think it is gonna get worse," Sophomore Aiden Campion said. "I think they will keep enforcing the mask and the COVID mandates, plus the flu season is coming up soon. 
"I hope so, but the way it's going right now it might not," Said Teal. "But I'm really hoping it does go down so that way we can go back to normal next year.
Leave a Comment
About the Writer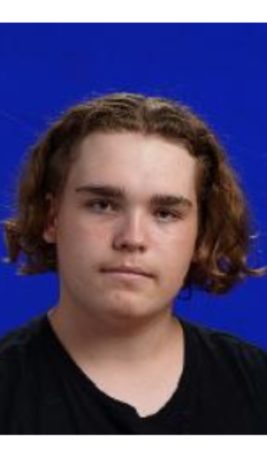 Troy Raridon, Sports Editor