Consumption of Entertainment : How Has it Changed Us?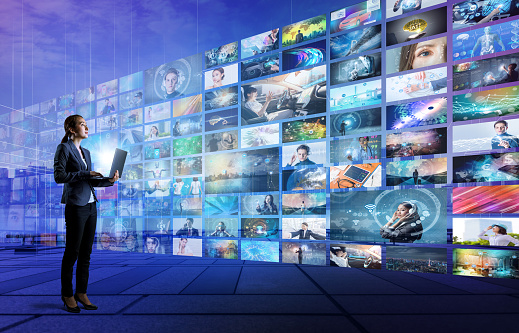 Entertainment is an ever evolving part of our lives, constantly changing to match societal norms and trends.
Whether this is with TV shows including seasons with Covid related episodes, TV and movies being more inclusive towards the LGBTQ+ community, or simply including more diversity than ever before. Musicians feel like they are able to be more open about their emotions, leading them to create music based on topics surrounding mental health and personal experiences.
From Disney Channel to Cartoon Network and even more educational based channels like PBS have changed to match their target audience in a way that speaks to their beliefs and values. If you grab a remote and turn on the TV, you'll likely find a show where there is an attempt at including diversity, from race to sexual orientation.
Take for example, Disney Channels 'Andi Mack' which aired from 2017 until 2019. The show depicts coming to terms with sexuality and LBTQ+ relationships as young teens. A survey conducted on the GrizzlyGrowler Instagram has shown that 84% of people have had an opinion or perspective change on a social issue due to viewing a form of entertainment. 'The Loud House' spin off show 'The Casagrandes' follows a Mexican-American family and topics ranging from first generation college education and cultural holidays. 'CoComelon' is another popular show that has gained popularity quickly with parents who have infants and toddlers, as it teaches nursery rhymes through bright, stimulating lights that occur throughout the show.
"My two little cousins love Cocomelon, [but] Peppa Pig is better and I started to turn it on for them to get educated," Sophomore Alexandra Reed said. "My two year old cousin is a pandemic baby and is oddly smart for her age, she knows the entire alphabet already, I don't know if it's because of these new educational shows like Cocomelon."
As Quarantine found many bored and alone at home, spending hours watching TV and movies on streaming services was not uncommon. Dr. Ayushi Dixit, a clinical psychologist, conducted research which showed that, "during the lockdown period, 73.7 % agreed to a considerable increase in binge-watching with an increase in an average time of 3-5 hours (17.3 %) and 5+ hours (11.5 %) of binge-watching."
Not only would there have been an increase in the amount of time spent binge watching shows, there could have also been an increase in screen time as well. Many individuals have reported seeing an increase in the amount of time they had spent on their phone during the pandemic than previous years. During the pandemic everyone was stuck inside their homes with not much to do, and some took this as an opportunity to start many new shows.
"I won't even realize that I do it but I'll just subconsciously go onto TikTok at times and I don't even mean to, it won't be on my mind," Sophomore Nevaeh Racut said. "During quarantine and even after my screen time was in the fifties."
Movies nowadays are being remade into live action or are being redone into a new series. Many newer movies have been released once before but are now being created into live action movies, such as 'Lion King', causing viewers to become excited to see a once animated movie come to life on the big screen. However not all viewers are too thrilled with the remaking of many movies, instead they are wanting new original movies that have never been done before. Many viewers have claimed that it can become boring seeing a bunch of remakes made when nothing is original anymore. Many of these remakes have been fit with societal norms, showing more diversity than what the original movie had.
"I think nowadays with movies within the past 5 years movies are remakes, sequels or revivals of old franchises," Senior Sabrin Diaa said. "I feel like newer directors are running out of original content and ideas but in the 90s it was a prime time for movies being hit after hit."
Many students have mentioned how music has evolved into different genres and topics that artists are becoming more willing to talk about. Artists nowadays feel more open to talk about their emotions and traumatic experiences from their lives, creating music with a sadder tone than usual.
"Music, specifically modern R&B and soul, really helps to calm me down and takes away any stresses that I was feeling prior," Senior Miguel Torres said. "Music helps me escape from reality and just take a break from all of the work and stress, music has been a really good tool to mediate that."
Emerging artists like Olivia Rodrigo or Billie Eilish have gained popularity within the teenage community, due to their lyrics because they are relatable to teens. Their songs typically regard relationships, internal struggles and loneliness, which are many issues that younger audiences are faced with. Genres such as indie gaining popularity within viewers being a more talked about genre now. Some viewers listen to more underground artists like Phoebe Bridgers, Cavetown, Eyedress, and Destiny Rogers.
Students have claimed that their music taste has changed a lot within the past couple years, listening to newer artists or even newer genres. Teens nowadays are able to relate to songs from any era, many seeing music as a form of coping or a way to express their emotions.
"Personally, I can relate to multiple eras and genres as a musician, I find it really easy to enjoy most music because I know that every genre has it's different skill set," Senior Christopher Parada said. "My favorite genre at the moment is 90s rock/grunge because the rock music at the time was so raw and experimental."
Leave a Comment
About the Contributor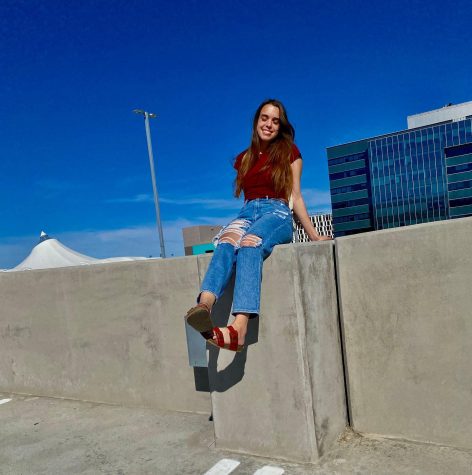 Gianna Long, staff writer
Hey guys! I'm Gianna Long and I'm a staff writer for the Grizzly Growler. I have been apart of the journalism program for 2 years, but am continuing journalism in college next year. I enjoy writing about various topics, mainly entertainment, news, sports, and opinions.