Lorde Unleashes 'Solar Power', A Sun-Soaked Masterpiece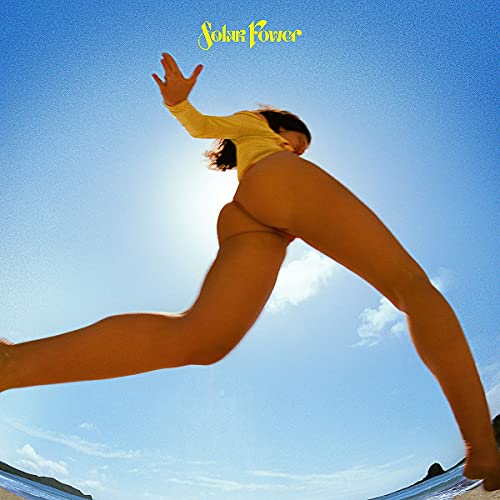 Ella Marija Lani Yelich-O'Connor, otherwise professionally known as Lorde, returned to the music scene on August 20th.
With nearly four years of total silence, the artist makes a long-awaited comeback with a 14 track album titled Solar Power.
Unlike her other releases, Lorde seems to have taken a more indie-folk and psychedelic approach with the tracks, which are also driven by acoustic arrangements. She described the album as a way to appreciate as well as celebrate "the natural world".
After the release of her second studio album, Melodrama, Lorde turned to staying offline and took a one-way route to a tech-detox and newfound environmental realization. With that being said, the album expresses many themes within its individual tracks but stays true to the overall message of the artist's journey towards self-awareness and spirituality.
The opening track, "The Path," revolves around the idea of disliking celebrity culture and not wanting to be perceived as the "role model" fans think celebrities are. In verse three she sings, "Now, if you're looking for a saviour, well, that's not me" which perfectly captures the message she was trying to convey. It also gives insight on the other perspective with the lyric "Teen millionaire having nightmares from the camera flash," as it addresses the pressures of being a celebrity in quite an artificial and competitive industry.
It's title track, "Solar Power" depicts a new era and good change. The song starts off with a very folk inspired tune, sweetly pairing with Lorde's deep voice. It takes an almost bright and hopeful sound around the two minute mark, fans can agree that the only way to describe how it sounds is like seeing the sun emerge after a long night.
Another song, "Mood Ring", is an acoustic driven track that is actually a lot more upbeat than most of the songs featured on the album. The overall theme of the song was made to be satirical as stated by Lorde herself in a Genius interview. With lyrics such as "I'm tryna get well from the inside / Plants and celebrity news, all the vitamins I consume / Let's fly somewhere eastern, they'll have what I need" the song was made to portray an uptight, privileged young woman who is into wellness culture. The lyricism is clever and well written, and Lorde's light vocals do them justice.
All in all, the entire album truly shows great change and artistic growth, obviously taking into consideration that there's a four year gap between her two latest albums. Lorde returned to the music scene showing a new era of herself and it's understandable that fans waited such a long time for the new release. Solar Power, 43 minutes well spent.
View Comments (1)