A "Senior Season Finale" Gives the Class of 2021 a Prom After All
Student council is hosting a senior prom and senior sunset combination for the class of 2021. It will have 90s theme and feature games, fun, and more.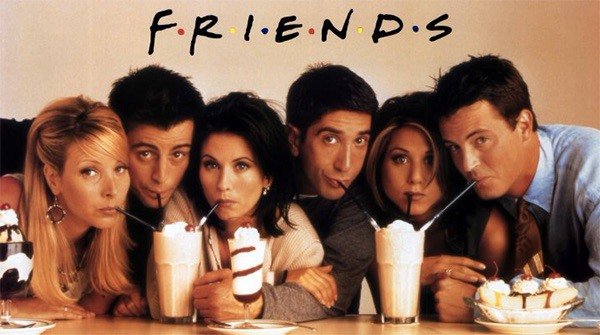 After more than a year of distance learning, every student understands the disappointment of  school events being canceled. For the class of 2021 in particular, all of the cumulative events — final sports games, school dances and award nights — were lost forever. However, thanks to the student council and the softening COVID-19 restrictions, seniors are now getting a senior sunset and prom night hybrid on Fri. May 21.
The event will be held in the quad from 6 to 8 p.m.  Its theme is "Senior Season Finale," based on the popular TV show "Friends," and will feature music, games, photo opportunities and a teacher car parade. The times a student may enter are restricted, though. A Google survey was sent to all seniors to choose an hour-long time slot starting at 6, 7 or 8 p.m.. 
Students can also expect to walk home with prizes. Every student will be gifted a goody bag with a shirt, buttons, stickers and more. There will also be free drawings where students can win season passes to places like Wet n' Wild or gift cards to fast food restaurants like In-N-Out.
Students were surprised to hear that they'd still be able to attend a prom, even if it's not in its traditional form. 
"I was surprised that this even happened," senior Phuc Ton said. "I'm not expecting it to be great like every other year but I'm glad it happened. It's good that I can see my friends on the last couple days of school." 
Like Ton, many students see this year's prom as a final chance to spend time with their high school friends. 
"I just want to have fun with friends and get lots of pictures of the memory during this pandemic," senior Sammi Mosier said. "I feel like I should try and make the best out of the situation and end high school off with a bang."
Mosier is part of the cheer team, which became a club this year to give its students a chance to practice as a team despite the lack of competition. Mosier said that she wishes she could have participated in school assemblies as a part of the varsity cheer team, which makes this prom event even more important to her. 
"The normal competitive cheer season was cancelled due to COVID, meaning there were no in-state competitions for our team to compete at," Mosier said. "That was really disappointing because this year's varsity team had a lot of potential, and I think we could've done very well in our division. I feel a lot of love from the school and the staff of Spring Valley for trying to normalize some part of my senior year and appreciate what they are doing for us."
For other students, this version of senior prom is the first school dance students are going to. As senior Abraham Tadesse put it, senior prom is special and meant to be enjoyed once. 
"I was excited [for prom] since I've never attended prom or homecoming," Tadasse said. "I was planning on going for my senior year, but COVID hit and I thought that that dream was gone. But I was happy when I heard about this, and I'm ready to go."
Students are still considering COVID safety and restrictions, as this is one of the first school-sponsored events held since school was canceled in March 2020. The student council also factored in protecting students while planning prom.
"The event is more of a walkthrough," student council president Helen Girma said. "Having the three different times helps with the risk of having too many people." 
There is some worry amongst students regarding COVID, but most are willing to forego any concern in exchange for a chance to enjoy their final moments of high school. 
"Honestly, [COVID] makes me a little worried," Mosier said. "I feel that the students will be understanding of the circumstances that we are in and how we should be grateful for this opportunity."