Las Vegas Lights FC 2021 season preview: boom or bust?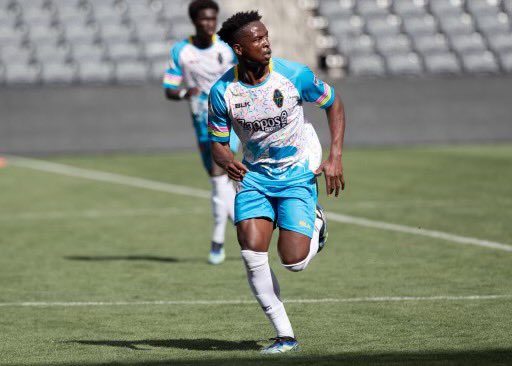 After finishing off a tumultuous 2020 season which saw coach Eric Wynalda fired and replaced in June, the Las Vegas Lights FC are looking to take a different strategy on the field this year: a partnership with Major League Soccer side Los Angeles FC.
The Covid-19 pandemic definitely affected the Lights' 2020 season, and not in a positive way. The squad was in very good form when they tied 1-1 against newcomers San Diego Loyal in March, which had a very experienced squad and was led by former United States men's national team player Landon Donovan. 
The Lights were looking like a dangerous underdog that had a big chance to make the playoffs with Eric Wynalda at the helm, but then the pandemic stopped everything. Wynalda was fired due to a rules violation, and he was replaced by former Fresno FC head coach Frank Yallop.
After such a long break from playing, a coaching change and a loss of form, the Lights struggled in the remainder of the 2020 season, finishing dead last in group B, outclassed by Western Conference foes like Phoenix Rising FC and LA Galaxy II.
But, in 2021, Lights fans have a reason to be hopeful: the product on the field. Even though the players will be based in Los Angeles and will travel to Cashman Field for every match, this shouldn't discourage you. LAFC has many prospects that already have contracts with the main squad, such as Erik Dueñas, Antonio Leone, and Christian Torres. These players have a big opportunity to make an impact for the Lights and will gain playing time and experience at the same time.
Expect the majority of LAFC's supplemental roster (reserve players in LAFC's main roster that are under the age of 24, in layman's terms) to be either signed by the Lights or loaned out in the coming days. These players are either academy products (like the ones mentioned before) or young players who are in need of more playing time like Bishop Gorman grad Tristan Blackmon or Tomás Romero
Combined with Lights FC's main players that aren't directly in contract with LAFC but tied to the organization, such as Philip Ejimadu, who won 2019 USL League One save of the year. The mix of academy talent and professional youngsters should bode well for head coach Steve Cherundolo, if all goes right.
I predict that the Lights will finish 6th out of 8th in the Pacific Division (top 4 make it to the playoffs), mainly due to it being a tough division that is dominated by teams with large budgets, such as Phoenix Rising, Orange County, Sacramento Republic, and San Diego Loyal. However, I'm confident that the Lights' new style of play will get them close to playoff contention, only to be taken away by the aforementioned big clubs. This, I predict, will definitely be an improvement from 2020. 
The 2021 season is set to have a larger 34-game schedule in comparison to the 2020 season's shortened 16-game schedule, and the divisions have been revised.
Team owner and CEO Brett Lashbrook has promised that the Lights will remain the most interesting team off the field due to their wild game day promotions, but at least now there's a focus on the product on the field thanks to LAFC taking over sporting operations.
Las Vegas Lights FC's 2021 season is set to kick off on May 5 at Dignity Health Sports Park when they face off against Los Angeles Galaxy II. Games can be streamed live on ESPN+.