Las Vegas Lights FC officially enter into partnership with Los Angeles FC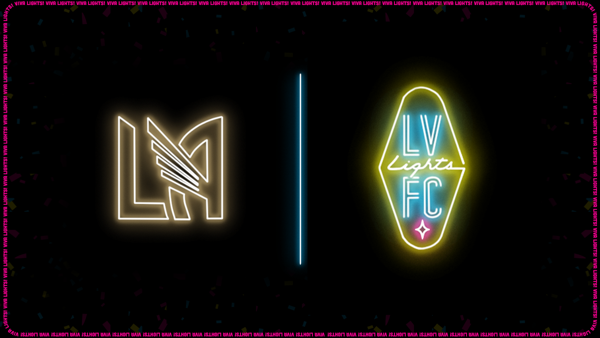 The Las Vegas Lights FC, Las Vegas's local second tier professional soccer club, have announced an affiliate agreement with Major League Soccer club Los Angeles FC.
Angels on Parade, an SB Nation LAFC fan blog, had reported on the partnership in February, but it was not officially approved by the USL Championship, the league that the Lights play in, until earlier this month.
Angels on Parade previously reported that LAFC would run Lights FC's sporting operations by contracting players and a coaching staff, but this has not been confirmed in LAFC's official press release. The USL Championship has said that the partnership is temporary and will last for one year, and it is most likely due to the economic impact of Covid-19.
"Establishing an affiliation with a team in the USL is the next step in our evolution as a Club," LAFC co-president & general manager John Thorrington said in LAFC's March 12 press release. "We are extremely excited to work with Brett Lashbrook and the Lights on this partnership. The USL Championship is an incredibly competitive and successful league that continues to grow and we are happy to be involved with it."
Subsequently, LAFC has hired former US men's national team player and Hannover 96 assistant coach Steven Cherundolo to manage the Las Vegas side. No players have been contracted as of the writing of this article, and the Lights' only player is Blake Frischneckt, a Las Vegas native who has been under contract since 2020. Lights FC did announce on their partnership article that player signings would be announced within the coming weeks.
Fans had their fair share of opinions, though, and the partnership was met with some criticism. "We have lost OUR local club to a bunch of tourists. Don't get me wrong, we'll still gladly share a beer or two with you when you come over. This is just a gut punch as LVL was all in on local support from inception," said @SkaMike on Twitter.
"Disappointed. Instead of the original vision of eventually becoming a MLS team, y'all chose to be voluntarily big bothered by an LA team," said @visionoftam on Instagram.
Others expressed their support: "Now let's win the trophies," said @pablo.gm4 on Instagram. 
Las Vegas Lights FC's 2021 season is set to kick off on May 5 at Dignity Health Sports Park when they face off against Los Angeles Galaxy II. Games can be streamed live on ESPN+.