New IB Career Program to begin next year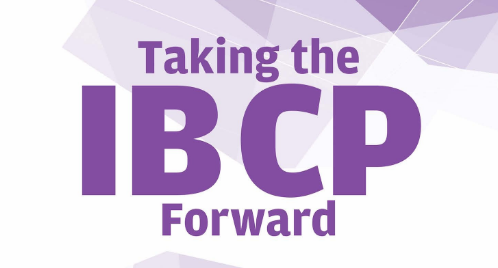 The Career-related Program (CP), is the newly implemented program that current IB students have the option to take, starting next school year for students entering junior year. Despite the current circumstances of distance learning, logistics of the program remain in place.  CP is meant to focus more on career-specific learning, and combines a three-year CTE course with three IB core classes.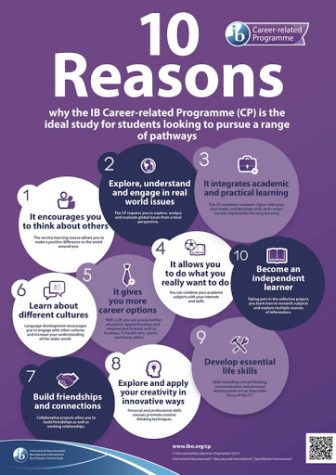 "The career program is designed to offer an IB education – all the rigor, the International mindedness aspect of it, the service aspect of the IB – to combine all of that with a career and technical education strand," IB Coordinator Anthony Gebbia said.
Current sophomores chose the pathway to the IB career or diploma program virtually through full class presentations back in Semester 1. Since then, 29  students have currently chosen to follow through the CP pathway.
"The interesting thing about it is that they only take three Diploma Program subjects, which will certainly make life easier as far as homework goes, but the program actually still has a lot of requirements beyond the classwork," Gebbia states.
The requirements for completing the program include passing at least two IB core classes, as well as the "Personal and Professional Skills" CP class. A reflective project and service learning are also part of the program, making it similar to those in the diploma program. As per IB standards, students must also take a language class of their choosing.  The program can replace the already established diploma program if students desire. 
Despite the logistics of the 2021-2022 school year remaining unprecedented, with the possibility of implementing hybrid or complete in-person learning, requirements for both DP and CP remain the same. However, specific requirements requiring hands-on involvement such as community service or specific CTE classes, are more prone to lack of effective participation, if continued virtually.
"The Diploma program is more academic… but if you think of a career or CTE pathway, like auto-tech or theatre tech, those classes are obviously better when they're hands-on. You're supposed to be getting your hand dirty when you are in those programs. Those classes are most affected by being virtual. So we may see that cause movement [into and out of CP] too," Gebbia states. 
Fortunately, teachers under the IB program pertain to the same curriculum with either CP or DP classes. Only a few teachers, many of whom taught CTE programs, are for the most part required to adjust to the IB requirements and standards of the course they teach. The CP-required class, "Personal and Professional Skills," will be taught by Ms. Scoville. 
According to Gebbia, the process of implementing the CP program ran relatively smoothly. The program, proposed since last school year, continues to follow through virtually. Despite initial worries, faculty in charge of the IB program made sure to keep students and parents informed  since December, through informational emails and the in-class presentations. 
"[I chose the CP program] because I personally just prefer having that choice of continuing one of my passions. I think I'm doing good so far in IB, but the CP program seems like it'll allow me to still take on challenges," sophomore Cammi Critenden said. 
  IB student academic motivation and commitment to the program, especially through distance learning, remain a concern. As released in an email earlier this year, Gebbia issued a remark to students and parents regarding the uncertainty of the school year. 
"Don't let a temporary situation become a permanent condition. It's going to pass," Gebbia states.