Picks of the week: Super wild card weekend
More stories from Derek Raridon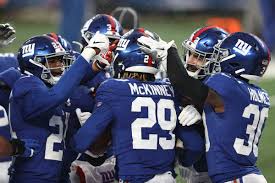 Week 17 was very prosperous for principal Tam Larnerd and head varsity football coach Marcus Teal, but more on the average side for head varsity women's basketball coach William Hemberger and the grizzly community.
Larnerd posted his first 4-0 record last week to close out the season, while Teal recorded a 3-1 record due to the Dallas Cowboys losing to the New York Giants. Hemberger and the grizzly community ended the year with 2-2 records.
The regular season is over, and now the league is in the wild card phase of the postseason, featuring six games instead of the usual four due to the expansion of the wild card from two teams to three during the 2020 offseason. With the increased amount of games, the NFL community believes that there is a bigger chance that an upset will occur.
"I think that the [team] with the biggest upset potential is the Washington Football Team," Cutts said. "The Bucs have been up and down all year and this could be another down week for them."
Colts @ Bills
Teal: "I like the Bills."
Bills 38, Colts 30
Cutts: "Bills continue to impress." 
Bills 34, Colts 24
Larnerd: Bills
Hemberger: Bills
Grizzly Community: 61.5% in favor of the Bills
Rams @ Seahawks
Teal: "I like the Seahawks."
Seahawks 28, Rams 24
Cutts: "The Rams will be missing their QB"
Seahawks 21, Rams 16
Larnerd: Seahawks
Hemberger: Rams
Grizzly Community: 60% in favor of the Rams
Buccaneers @ Washington
Teal: "I like the Bucs."
Buccaneers 30, Washington 21
Cutts: "Upset possibility here, but I think the Bucs pull it off."
Bucs 35, Washington 21
Larnerd: Bucs
Hemberger: Buccaneers
Grizzly Community: 73.9% in favor of the Buccaneers
Ravens @ Titans
Teal: "I like the Ravens."
Ravens 21, Titans 17
Cutts: "Looking forward to a big Derrick Henry run"
Titans 28, Ravens 24
Larnerd: Titans 
Hemberger: Titans
Grizzly Community: 52% in favor of the Ravens
Bears @ Saints
Teal: "I like the Saints."
Saints 37, Bears 27
Cutts: "The Bears limped into the playoffs and their run ends here."
Saints 31, Bears 28
Larnerd: Saints
Hemberger: Saints
Grizzly Community: 62.9% in favor of the Saints
Browns @ Steelers
Teal: "I like the Steelers."
Steelers 20, Browns 17
Cutts: "The Browns just beat the Steelers. Going to be hard to do it again without their coaches, who are all on COVID protocols."
Steelers 24, Browns 21
Larnerd: Steelers
Hemberger: Steelers
Grizzly Community: 69.2% in favor of the Steelers
Leave a Comment