Star Soccer Player, Leslie Carroll, Awarded Scholarship to Graceland University
Captain of the woman's varsity soccer team, Leslie Carroll, is receiving a full-ride scholarship to attend Graceland University in Iowa for the 2011-2012 school year.  She plans on majoring in business and communications while playing college soccer.  "It's a top notch program," said Coach William Hamilton.
Leslie has been playing soccer since she was five, and she has been "the best" ever since.  She experimented with basketball in middle school, but she realized that soccer was her niche during her freshman year at Spring Valley High School.  She has played on varsity since her freshman year; and she served as team captain for the second half of her junior and all of her senior year.
"She's done a great job bridging the gap between the players and the coaches," said Coach Hamilton.
Not only has the soccer team benefited from her leadership skills, but also Leslie said that she has benefited from it a lot too.  "They're very encouraging," said Leslie of her team members.  She added that the team dinners and togetherness of the soccer team gave her a "really positive experience."  Playing soccer also gave her the skills to succeed in college.
"Soccer taught me responsibility and keeping up with my grades," said Leslie.  According to Leslie, despite her talent, she wouldn't be where she is now without the support of her parents.
"My parents really helped," she said gratefully.  Students at Spring Valley and her coaches could agree that Leslie, as Coach Hamilton said, "is tremendous."
Leave a Comment
About the Contributor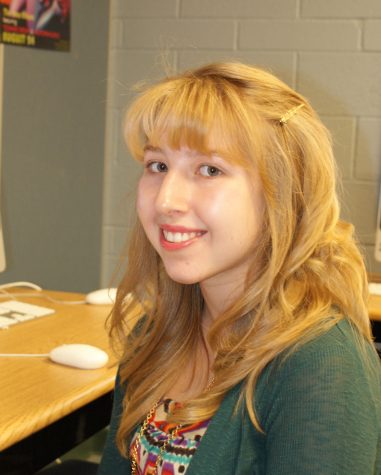 Samantha Wolk, Staff Writer
Samantha Wolk, a freshman, is currently in her first year of Journalism.  She loves to write, and her favorite types of articles are feature stories.  Samantha enjoys school and takes almost all honors classes.  She is also learning Spanish and participates in extra-curricular activities like ballet. Samantha is also very excited about her first year of Journalism, and she hopes to get lots of feedback on her stories from readers!