Theatre to re-perform fall show 'Eat (It's Not About Food)'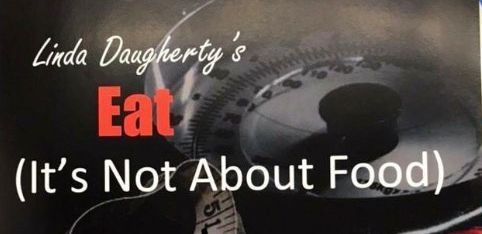 The Spring Valley theatre department's fall show "Eat (It's Not About Food)" will be reviving its production on Feb. 24 in preparation for the International Thespian Society State Conference on Feb. 28. The show originally premiered on Oct. 17, 2019. 
The show tackles issues regarding eating disorders in teenagers and adults. Fourteen students worked to bring 65 characters to life, each playing three or more characters. Many more tech students also worked to build the show. 
"So we are just one charter with the Nevada Thespians," director Anthony Coffield said. "The Nevada Thespians hold a main stage competition. So anyone who wants to showcase their show … at State Conference can go in and be adjudicated. Ten schools were adjudicated; only two were chosen this year in order to perform on the Main Stage." 
"Eat (It's Not About Food)" was watched at and scored by a group of judges from ITS. The two schools that were chosen to perform: Spring Valley and Shadow Ridge. 
The show was chosen, in part, for its coverage of eating disorders, which judges felt would be important for families to see. Participants in the show agree that the message is what is most important to get across in the upcoming shows. 
"I was really grateful that, for my senior year, I'm able to be in a play that talks about hard things," senior Zoe McCracken, stage manager for "Eat," said. "It's important for everyone to have a platform where they can talk about struggles like eating disorders. For our program, it's a huge step."
Excitement followed shortly after the cast and crew heard the show had been selected to perform again, and they were ready to get back to work. 
"I was really nervous at first," sophomore Rian Basquiat, who plays Amy, said. "But when we got back into rehearsal, I was so excited to get to perform it one more time and for a great cause." 
Out of excitement, even strangers received word of the theatre's recognition, according to McCracken. 
"I was at work when I found out, and I told everyone as soon as it happened," McCracken said. "I told my coworkers, customers coming in — it was really exciting. Being a part of this program, winning the competition reminded me that we're a part of something bigger." 
Coffield believes the theatre's selection is well-deserved and will bring the department more acclaim. 
"All the hard work we put into this show … and we get to actually give more and make more of a difference in people's lives," Coffield said. "It just means Spring Valley theatre is … getting better and better every year."

View Comments (1)