Double ads on YouTube
YouTube now has pre-rolled double ads at the beginning of their videos to decrease the number of ads that interrupt the video played. However, viewers can still skip the ads if it isn't wanted content.

"Isn't it annoying when you press skip on an ad, and you expect your video, but you get a political ad from Tom Steyer?" Sophomore Kevin Garica said.

The pre-rolled double ads are also known as "ad pods," as they come in two and are played together.

As explained, user experience research shows that viewers were keen on the repetition of ad breaks. This is true when the viewing session is longer than most videos, with the additional factor of ad length. Through user experience, the number of interruptions is correlated with user metrics, as well as fewer videos being discontinued when watching. According to YouTube, when two ads were shown back to back, viewers experience 40%, or less, fewer interruptions.

In return, ad pods were tested. Ad pods won't be presented on every video viewers watch, however they will be presented based on the video's duration. Double ads were added in hopes for more content to be watched without interruption. While the ads may be an inconvenience to some, they also help create less interference during a viewer's session.

"It feels like YouTube just wants more money. It makes you want to get a premium account to avoid those two ads." Sophmore Ciarra Cabigon said.

Some viewers believe it's a ploy to upgrade their account to YouTube accounts to YouTube Premium. Premium has benefits, such as ad-less videos and music streaming.

According to eMarketer, YouTube is presumed to produce $3.4 billion in ad revenue within the U.S. in 2018. Meanwhile, digital video promoting increases 30% yearly in the U.S. during 2018, reaching $27.8 billion, or 25% of the whole digital marketing business.
Leave a Comment
About the Writer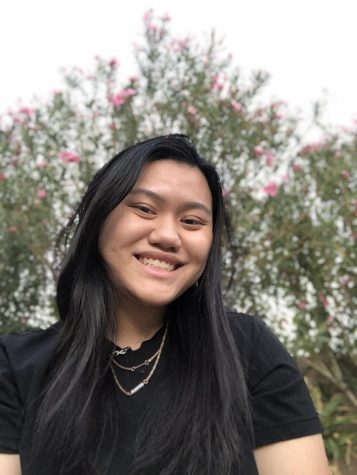 Jessica Bui, Infographic Editor
Hey friends! My name is Jessica Bui, and I'm the current Infographic Editor for the Grizzly Growler. This is my fourth year writing for the paper and being a part of the Growler staff. You can also find my writing in the news, opinion and entertainment sections of the website and paper, but I do stuff around campus like Key Club and Hope Squad, for some variety.

Often times you'll find me posting on the Instagram @thegrizzlygrowlersv!

Fun fact: I designed the logo you're seeing on the top of the screen!